The b2b cosmetic industry plays an important role in today's society, with a significant impact on individuals, businesses, and the economy as a whole. It is a highly competitive and dynamic sector that has grown significantly in recent years, providing retailers and distributors with the products they need to serve their customers and meet their business goals.
Cosmetic Industry and Cosmetics B2B Website:
With the growth of the e-commerce sector and digital transformation, businesses in this industry are looking for efficient and effective ways to connect with suppliers and buyers internationally. In this regard, b2b cosmetic platforms have emerged as an excellent solution for businesses in the makeup b2b industry to facilitate trade operations, build partnerships and drive growth.
In this article, we will explore the top 10 b2b websites in the world for the cosmetics industry that can help you how to make your business grow online:
Alibaba.com
Alibaba.com is the first name that comes to mind when discussing the b2b cosmetic industry. It was founded by Chinese business giant Jack Ma back in 1999. It has become one of the world's largest e-commerce platforms, with millions of registered users and a presence in over 190 countries. One can easily find the best beauty products b2b here.
This platform is an ideal place to find b2b beauty products at wholesale rates. It is a hub of thousands and thousands of authentic and genuine cosmetic product suppliers. Sellers and traders can list their products on Alibaba.com and reach potential customers worldwide. Businesses can communicate with each other through the website's messaging system to negotiate deals and discuss products.
Any b2b cosmetics company can easily start a makeup line using this platform. It allows b2b makeup suppliers and buyers to create a free account and access logistics services, shipping, and customs clearance features that help businesses manage their supply chain.
Tradewheel.com
Tradewheel.com is the fastest-growing B2B sourcing platform, becoming a leading name among b2b beauty marketplaces. It is based in the USA and has been operating since 2003 in the e-commerce sector.
It is the top online destination for global traders to buy and sell b2b skincare. What makes Tradewheel stand out for cosmetic businesses is its wide variety of products, including makeup, skincare, hair care, and dermal fillers. It has a comprehensive search function enables users to find specific products quickly. Buyers can easily access an extensive global b2b cosmetic suppliers and exporters directory via this platform. Likewise, they also provide a massive importers directory for traders and vendors to find potential business partners.
Tradewheel.com also features exclusive or private-label products explicitly created for a particular retailer or distributor. It is home to all the best b2b beauty brands from over the world. Furthermore, Tradewheel.com offers competitive pricing, excellent customer service, and fast and reliable shipping. It has all the features that a good cosmetics b2b website needs.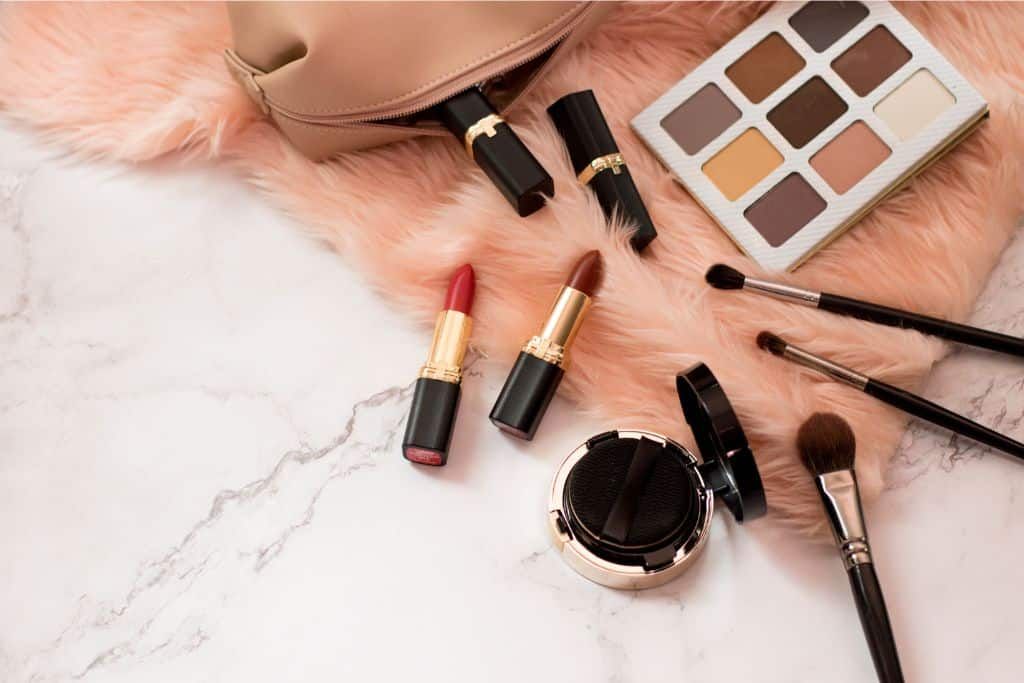 BeauteTrade.com
This b2b platform is entirely dedicated to the wholesale cosmetic industry. Despite being new, it is currently one of the world's most streamlined makeup b2b platforms. This website provides a marketplace for suppliers and buyers to connect and trade with each other, offering a wide range of products and services.
They have the biggest directory of b2b beauty products from renowned cosmetic wholesale manufacturers across the globe. It is solely committed to the field of cosmetics and is a hub of famous brands and labels related to this industry. They have featured many makeup products, skincare items, beauty equipment, hair care products, fragrances, deodorants, and more.
Beautetrade.com aims to simplify the buying and selling process for any beauty industry wholesaler in the beauty and personal care industry, making it easier for businesses to carry out trade operations efficiently. This website is also available in English and Chinese to facilitate its users. For cosmetic businesses, it can drive growth.
Sourcelow
Sourcelow is the ultimate destination for sourcing high-quality products at unbeatable prices. The website is among the cosmetic b2b marketplaces for its excellent product range. Whether you're an established retailer, a budding entrepreneur, or simply someone with a penchant for great deals, our platform connects you with trusted suppliers and manufacturers from around the globe. With a diverse range of categories spanning fashion, electronics, home essentials, and more, Sourcelow.com gateway to a world of exceptional merchandise.
Q-depot
Q-depot is also a leading b2b import/export website for wholesale cosmetics and skin care products in Hong Kong. It offers many Korean and Japanese beauty products, including makeup, skincare, hair care, and fragrances. This platform carries many famous brands and has a section dedicated to organic and natural skincare products. You can easily reach beauty industry suppliers as the website is user-friendly and easy to navigate.
They offer market-competitive prices and a low minimum order requirement, making it a popular choice for small businesses and independent sellers. Q-depot ships worldwide, and they provide a tracking number for every order. Overall, it is a reliable website for purchasing wholesale Korean and Japanese cosmetic products. Moreover, they provide cheap rates and excellent customer service to their users.
Beautyjoint
Beautyjoint is an online makeup b2b marketplace specializing in cosmetics products. Numerous high-quality skincare, hair care, fragrance, and beauty tools from popular brands can be found here.
They have featured the most top-rated b2b cosmetics company in the industry on their website. One of the notable features of Beautyjoint is its extensive list of products, including hard-to-find and niche items that are not readily available in physical stores. Beautyjoint.com also offers reasonable pricing and frequent discounts and promotions, making it a popular choice for budget-conscious beauty enthusiasts.
The website also provides international shipping to many countries worldwide, making it accessible to a global customer base. Customers can also leave product reviews and ratings, providing valuable feedback for other shoppers.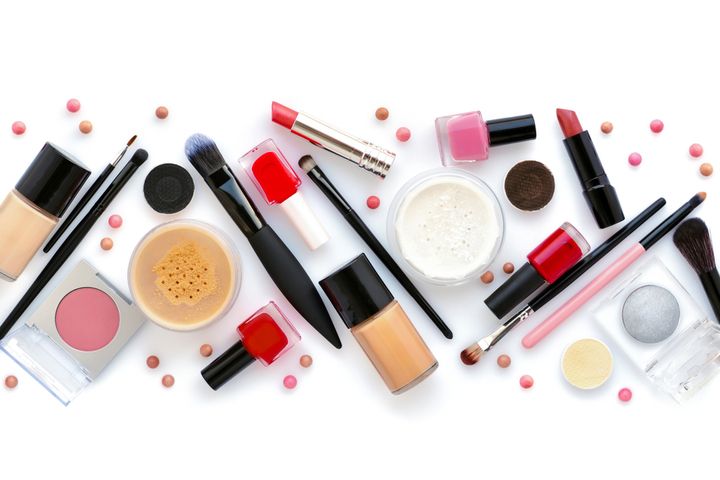 Global Sources
Global Sources is a Hong Kong-based B2B platform that is one of the world's leading trading hubs for b2b skincare products. This website offers a range of products, from skin care products to men's suits and a lot more.
It is a well-known cosmetics b2b website with many top wholesale distributors known for their high-quality standards. Buyers can access a wide range of products and bulk purchasing discounts. The platform offers various services, including sourcing, product information, and trade shows.
Globalsources.com also provides trade assurance to protect buyers' payments. The website has a user-friendly interface, making navigating and searching for desired products easy.
Cosmoprof.com
Cosmoprof is an international makeup b2b trade show that hosts annual events in various locations around the globe. In addition to the events, Cosmoprof also has an online marketplace that connects buyers with cosmetic industry suppliers. It offers a platform for beauty industry professionals, suppliers, and buyers to connect and showcase their products and services. The platform offers a range of cosmetic products, including skincare, hair care, and makeup.
Cosmoprof.com also provides trend reports and market analysis to help buyers stay up-to-date on the latest beauty trends. Cosmoprof.com offers resources such as webinars, news articles, and trend reports to keep beauty industry professionals updated on the latest trends and developments in the cosmetic industry.
ECPlaza.com
ECPlaza is a South Korean b2b beauty marketplace providing a comprehensive directory of worldwide beauty industry suppliers, manufacturers, and service providers. It is a helpful b2b sourcing platform for businesses looking to expand their reach and connect with international buyers and suppliers.
Ecplaza.net has a user-friendly interface and comprehensive search options, which makes it easy for buyers to find the products they need. At the same time, sellers can benefit from the website's global reach and business support services. Overall, it's an ideal platform for buying and selling wholesale online.
EC21.com
EC21 is a B2B platform that connects buyers and suppliers worldwide. It is not specifically focused on the cosmetic industry but offers a range of beauty and personal care products, including skincare, hair care, and makeup. One of the key features of EC21 is its search functionality, which allows any beauty industry wholesaler to quickly and easily find products and suppliers. It also offers a range of other services to help buyers and suppliers connect. These include a trade leads section, where buyers can post requests for specific products or services, and a company directory, where buyers can find information on different businesses and industries.
EC21.com can be a useful resource for businesses in the cosmetic industry looking to source products or connect with wholesale distributors and suppliers worldwide. The platform's search functionality and range of services make it a comprehensive platform for B2B trade.
DHgate
DHgate is a Chinese B2B platform leading marketplace where beauty industry wholesaler worldwide can contact Chinese suppliers. This platform allows businesses and individuals to purchase products at low wholesale prices. They have a vast directory of several cosmetic products on their website.
DHgate.com is an ideal platform for small businesses to source products directly from Chinese manufacturers, which can often result in cost savings. It also provides secure methods and safe and quick shipping around the globe.
CONCLUSION
In conclusion, B2B platforms offer a convenient and efficient way for businesses in the cosmetics industry to connect with suppliers and buyers globally. In this list of top 10 b2b websites in the world, we have listed the best websites in the industry where all the business needs can be fulfilled without any hassle and long-term profitability.