Fasteners are essential components in various industries, including construction, automotive, aerospace, electronics, and manufacturing. Its global market size is anticipated to reach USD 153 billion by 2032, growing at a CAGR of 4.97%.
When it comes to industries that heavily rely on fasteners, such as manufacturing, construction, and automotive, finding a reliable source to procure these essential components in bulk becomes crucial. With the rise of e-commerce and online marketplaces, sourcing products in bulk has been simplified.
In this article, we'll explore some of the best B2B websites where businesses can confidently purchase fasteners in bulk, providing seamless procurement and top-notch products.
Best B2b Websites To Buy Fasteners In Bulk
Tradewheel.com is a highly regarded name in the world of B2B e-commerce, where you can buy all kinds of fasteners in bulk without any hassle. The website features a massive hardware wholesalers directory that you can access for free. Here you can find an extensive range of premium quality wire spring clips, fasteners, screws, nuts, anchors, chains, and much more at the market's lowest rates. The platform also provides free tools for buyers to request competitive quotes and information from potential suppliers. With its vast supplier base, high quality and reasonable rates, it is an ideal platform for sourcing products in bulk.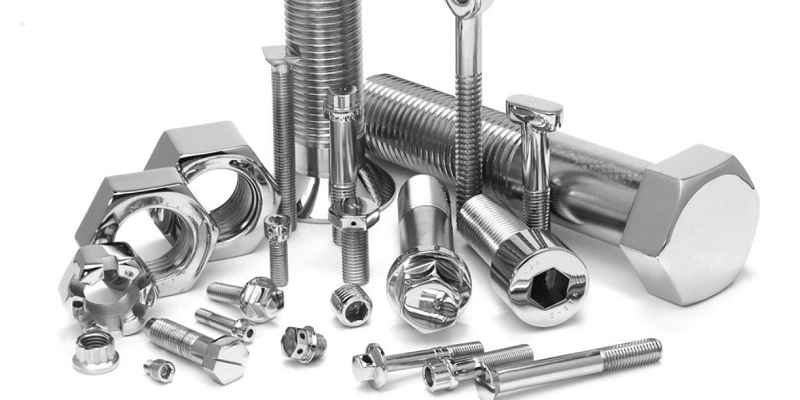 Alibaba.com:
Alibaba.com is one of the largest and most famous online B2B marketplaces, connecting businesses worldwide. When it comes to fasteners, Alibaba offers an extensive range of options, from screws and bolts to nuts and washers. Users can easily navigate through a multitude of options and choose the most suitable wholesale partners based on their requirements. Alibaba's comprehensive search and communication features make it a go-to destination for global businesses seeking reliable wholesalers.
Fastener Solutions:
Fastener Solutions, Inc. is a reliable online platform that provides a diverse range of standard and metric fasteners in stainless steel, standard & alloy steel, and all exotic alloys. This platform holds a solid reputation in the industry for its high-quality standards. The best thing about this website is that they are providing a pricing structure that is the lowest in the market. They also have a stringent quality inspection that assures that the best products are delivered to the customers.
IndustryNet:
IndustryNet is a B2B platform connecting millions of industrial buyers with suppliers across various industries for more than 100 years. The website features over 11,000 product & service categories and lists more than 430,000 suppliers of machinery, parts, and supplies. This platform is also the oldest and largest publisher of industrial information. Businesses seeking bulk fasteners can utilize IndustryNet's extensive supplier database to find trusted partners.
Global Sources:
With a focus on quality control and verified suppliers, Global Sources provides an excellent b2b platform for businesses to confidently source bulk fasteners. On this website you can find a massive range of plastic spring clips fasteners, screws, bolts, nuts, clamps, and washers used in various industrial applications. The platform's tailored search options enable businesses to find reputable wholesalers in their region. The platform also offers in-depth product information and allows for direct communication with suppliers.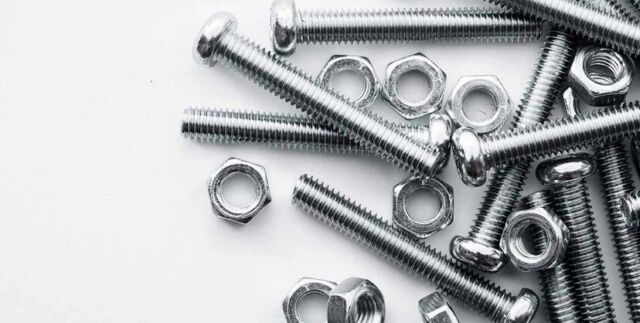 Thomasnet:
Thomasnet has been a longstanding resource for industrial buyers looking for reliable fastener suppliers. This b2b platform is well-reputed for product sourcing in the US and Canada. The website provides businesses with a diverse array of screws, bolts, clamps, chains, and a lot more. Buyers can contact their desired suppliers directly via the platform and can get in touch with them.
Europages:
This website is a highly reliable source for fasteners importers in Europe and around the globe. The platform offers various choices, from standard fasteners to specialized bolts. Businesses can connect directly with suppliers, negotiate prices, and ensure timely delivery through the website's features. Europages is used thousands of times daily by engineering and industrial procurement executives.
DHgate:
DHgate is a popular online marketplace that is based in Hong Kong. You can find a wide range of items like spring clips, fasteners, bolts, nuts, washers, rivets, and more on this website. The platform allows businesses to buy directly from manufacturers, helping to reduce costs. Users can filter and browse through countless options, connect directly with suppliers, and negotiate deals for bulk purchases.
EC21:
For businesses seeking reputable fastener wholesalers, EC21's vast network can offer a variety of options to choose from. It is a global B2B marketplace that offers various products, including screws, anchors, brackets, clamps, and chains, for industrial applications. The platform facilitates communication and negotiation between buyers and suppliers, making it easier to source products in bulk while maintaining quality and cost-effectiveness.
Manufacturer.com:
Manufacturer.com connects businesses with manufacturers across different industries, making it a useful resource for bulk fastener procurement. The platform's search functionality and supplier profiles provide valuable insights for businesses looking to source products efficiently.
Kinnek:
Kinnek is a B2B platform that focuses on helping businesses find suppliers for various industrial needs, including fasteners. The platform allows users to request quotes and receive offers from multiple suppliers, enabling efficient price comparison and selection. This enables businesses to find the best deals on bulk products while maintaining quality.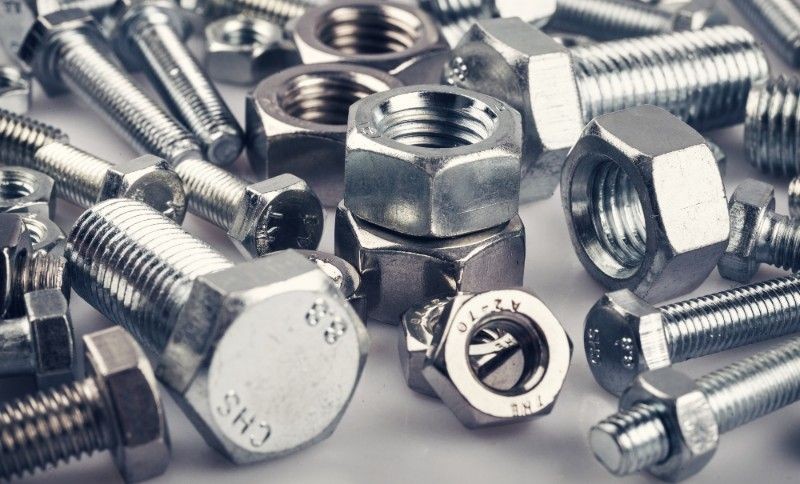 Things
To Look For When Buying Fasteners From Online Platforms
When buying fasteners from online platforms, several important factors must be considered to ensure you get the right products for your needs. Here's a checklist of things to look for:
Make sure you know the specific type of fastener you need for your project. This could include screws, bolts, nuts, washers, rivets, etc. Different types serve different purposes, so ensure you're getting the right ones.
Fasteners come in various materials, such as stainless steel, carbon steel, brass, aluminum, and more. The material choice depends on the application's environment, corrosion resistance, and load-bearing requirements.
Accurate sizing is crucial. Check the specifications for diameter, length, thread pitch (for threaded fasteners), and other dimensions to ensure they match your requirements.
Ensure you're buying the right quantity of fasteners for your project. Some sellers offer bulk options, which might be more cost-effective if you need a larger quantity.
Look for fasteners that meet recognized industry standards (e.g., ANSI, ISO) to ensure their quality and compatibility. Reliable online platforms often provide information about the standards their products adhere to.
While price is important, prioritize quality over the lowest cost. Cheaper fasteners might not meet the necessary standards and could compromise safety and integrity.
Choose reputable sellers or online platforms that have positive reviews and ratings. Research their reputation and customer feedback to ensure a reliable purchasing experience.
Product Reviews and Ratings:
Read customer reviews and ratings for the specific product you're considering. This can give you insights into the fasteners' quality, performance, and durability.
Check the shipping options, estimated delivery times, and any associated costs. Ensure that the delivery timeframe aligns with your project timeline.
Summing Up:
B2B websites offer businesses an efficient and convenient way to source products in bulk from trusted suppliers. You can use the help of online marketplaces such as Alibaba, Tradewheel.com, Fastener Solutions, and others to connect with reliable suppliers and streamline your procurement processes. These B2B platforms ensure a steady supply of high-quality fasteners at market-competitive rates. Whether you're a manufacturer, builder, or any other industry professional, you can rely on these platforms for smoother business operations and greater success.