The forecast shows that China's packaging industry is going to have a compound annual growth rate (CAGR) of 13.5% during the period 2021-2026. Demographics, social climate, and other factors hugely inspire China's packaging sector. All things must evolve to progress into something unique and valuable.
There has been a noticeable change in China's packaging sector due to the implementation of innovative methods, materials, and other aspects. It is safe to say that eCommerce marketplaces are playing a huge role in enabling the packaging industry of China to scale and grow sustainably.
The world is consistently getting more conscious about the environmental damages and their effects on our surroundings. The packaging industry is adopting other methods and using materials that have little impact on the environment. For instance, the food and beverage industry is using environmentally-friendly packaging materials that have zero adverse effects on our health and keep the inside contents fresh.
The need for packaging factories is rising with time. Research suggests that the consumption of bottled water is increasing, and it will reach up to 49 million metric tons. Similarly, the boost in online shopping is ultimately going to affect the packaging industry positively.
How Are Foreign Trade B2B Platforms Paving The Way For The Growth Of China's Packaging Industry?
The role of eCommerce marketplaces in the success of the packaging industry of China was hinted at in the beginning. It is time to discuss this in detail to help you gain a better understanding. There are various types of eCommerce portals operating in the world. However, the most valuable ones are international trade B2B platforms.
B2B means business-to-business. As many of you might have already guessed, these marketplaces exist to connect buyers and sellers across the globe. These firms utilize digital means to offer services to businesses. B2B marketplaces have exclusive online websites. A lot of the leading firms have also launched smartphone applications, allowing buyers and sellers to connect conveniently.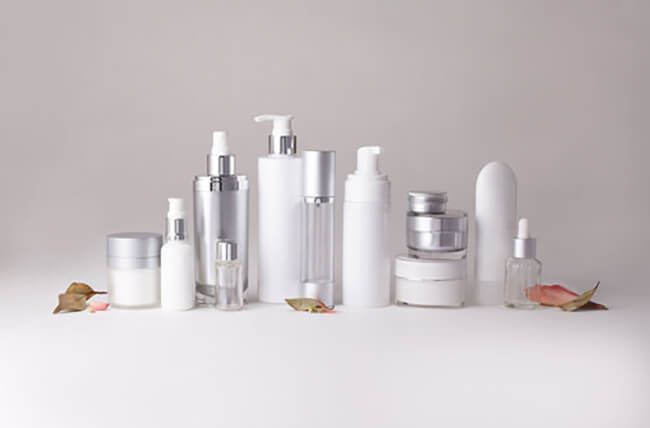 TradeWheel is undoubtedly a good example of a reliable B2B platform. It currently serves many companies belonging to China's packaging sector. TradeWheel verified each company before registering it on their platform to protect buyers from fraudulent activities. They ensure that every business fully delivers on its promises of maintaining a steady supply of high-quality, environmentally friendly, and standardized packaging materials.
TradeWheel has been a pivotal part of the global B2B eCommerce for many years. Unlike others that evolved with this platform, TradeWheel grew into a portal where every buyer's demands are recognized and fulfilled in a systematic manner. The packaging companies of China associated with TradeWheel are trustworthy. They can make your hard-earned investments worthwhile without a doubt.
Let's help you learn about the renowned packaging companies of China working with TradeWheel;
Jadek Printing Co. Ltd
This is where you find the most exquisite and valuable packing bags. Jadek Printing has been producing premium quality packaging bags with an equally impressive fabrication since 2013. This company can also make customized packing bags, allowing you to invest in packaging that easily represents your brand. Reasonable prices, satisfied and diverse clientele and excellent packaging items are factors that put Jadek Printing aside from others. This firm uses innovative production methods and employs experts to ensure each buyer's needs are met. From minimalistic to luxury packaging bags, everything is available at Jadek Printing.
JUXIANG Printing and Packaging Co. Ltd
This is another creditable Chinese manufacturer of high-quality packaging products. Established in 2009, JUXIANG Printing and Packaging Co. Ltd soon gained a good reputation within the local and international markets. From incredible research and development to unique packaging and design, this company seems to have expertise in every area. It works with the most technologically advanced equipment, resulting in an eco-friendly and efficient production of packaging products. You can purchase ready-made and customized calendars, greeting cards, posters, magazine covers, packing boxes, and more from this company. Rest assured that the prices they charge are pretty fair, enabling every business to have high-quality packaging materials that do not put much strain on their budget.
Cangzhou Xin Shun Packing Machinery Co. Ltd
Here's a packaging company that has been satisfying the unique demands of its customers for over ten years. Cangzhou is a firm that continually strives to introduce new packaging products to the world by constantly studying the market dynamics and adhering to them. It produces certified packaging goods at affordable rates, so buyers can easily place sizeable orders. The equipment employed at its production factories, as well as the professionals working on its supply chain teams, contribute to ensuring a steady flow of premium quality packaging materials. You can trust this company to deliver on its claims without letting your hopes down. Cangzhou has been operating for many years, and it only seems to be improving to get better with time.
Guangzhou Sinuo Paper Packaging Co. Ltd
Sinuo paper packaging is an internationally acclaimed firm exporting premium quality packing products for more than 20 years. It came into existence in 1997 and grabbed everyone's attention by producing the best gift box packaging, book covers, cosmetic boxes, and more. It has a wide range of products, including calendars, labels, paper handbags, book printing, etc. The equipment installed at its factories is technologically advanced and contains pretty interesting and modernized features. Sinuo paper packaging's massively diverse clientele is proof enough for the company's competency. It is safe to say that spending your hard-earned investments with this firm is going to prove worthwhile in the short and long run.
QPW Gifts (Suzhou) Co. Ltd
When it comes to producing standardized packaging items, QPW Gifts Ltd seems to give fair competition to others. It has been operational for nearly ten years, manufacturing top-notch gift boxes, backpacks, water bottles, keychains, tissue boxes, etc. They also produce customized goods according to the customers' requirements. You may also find caps, promotional shirts, pens, and notebooks, in this company's product catalog. It does not matter how absurd you think your customized designs are. This firm has all the resources, including modernized tools and experienced individuals, required to execute each customer's demands. Another factor that makes this company competitive within the markets globally is that it quotes reasonable rates.
These are some of the big names of China's packaging industry collaborating with TradeWheel, a globally recognized B2B platform, to reach new heights. Imagine getting to meet all of them under one roof. This is what a B2B portal, like TradeWheel, does for buyers worldwide. It puts you in touch with authentic packaging manufacturers and suppliers. These are the companies that have been recognized across the globe as market leaders in China's packaging industry.
Let's Help You Understand The Different Segments Within China's Packaging Industry

It is vital to be aware of the various segments within the packaging industry of China to make good decisions. Having a proper understanding of the segments within any industry allows your business to become capable of catering to the target audience instead of the entire market. You can communicate your demands and strengthen relations with producers quite easily. This is because you know in which segment your business falls.
Segmentation On The Basis of Material
Here's how the industry is divided according to the material;
· Plastic
· Paper
· Aluminum foils
· Flexible foam
Segmentation On The Basis Of Product
Here's how the packaging sector is divided according to the product;
· Wraps
· Pouches
· Bags
Segmentation On The Basis Of End-User Industry
Here's how it is divided according to the end-user industry;
· Pharmaceutical
· Medical
· Food
· Beverages
· Self Care
· Household Care
· Tobacco
Understanding these segmentations and recognizing your place in them contributes to the efficient utilization of all the available resources. China's packaging industry is flexible enough to satisfy your varying demands effectively. They can provide other packaging products to different sectors as well.
Final Words
To sum it up, you can take the offerings of China's incredibly strong and well-established packaging industry to enjoy increased profits. It becomes highly convenient to post buy-offers on B2B platforms and directly communicate with the suppliers. You can finalize profitable deals involving sizeable orders of packaging products from anywhere in the world.
There are indeed other ways of procuring packing items. However, none of the alternate options are as cost-effective and technologically advanced as B2B eCommerce. China's packaging industry is known for supplying premium quality packing products while adjusting to market conditions without causing any disruptions.