It is safe to say that many major sectors contributing to the global economy would cease to exist without an up and running industrial machinery manufacturing one. This includes the service, agricultural, construction, mining, automobiles, heating, ventilation, and so on. The machinery manufacturing industry produces equipment for the commercial sector too.
Metal parts are manufactured by implementing several processes, such as forging, bending, stamping, machining, etc. The components are assembled to form machines that are ultimately supplied to factories across the globe. Nowadays, machines used within the industries are demanded to be efficient enough to help cut costs and improve the time taken to complete the production processes.
Global Standing:
Did you know that the CAGR (compound annual growth rate) of the sector being highlighted here is expected to be 3.6% between the period 2021-2027? By the end of this timeframe, the machinery manufacturing industry is going to have a market size of $8,35,340 million. It generates hundreds of billions of dollars in revenue every year.
What every manufacturing company operating as part of this sector agrees upon is that things are a bit different now compared to earlier times. Nowadays, people are demanding personalized equipment, forcing the manufacturers to produce machines in either small batches or just a single piece.
While the production of machines in small batches can consume a lot of resources, including labor, time, and money, which are not in abundance, manufacturers are constantly looking for ways to make reductions. Industries require technologically advanced equipment, and they depend on manufacturers to deliver.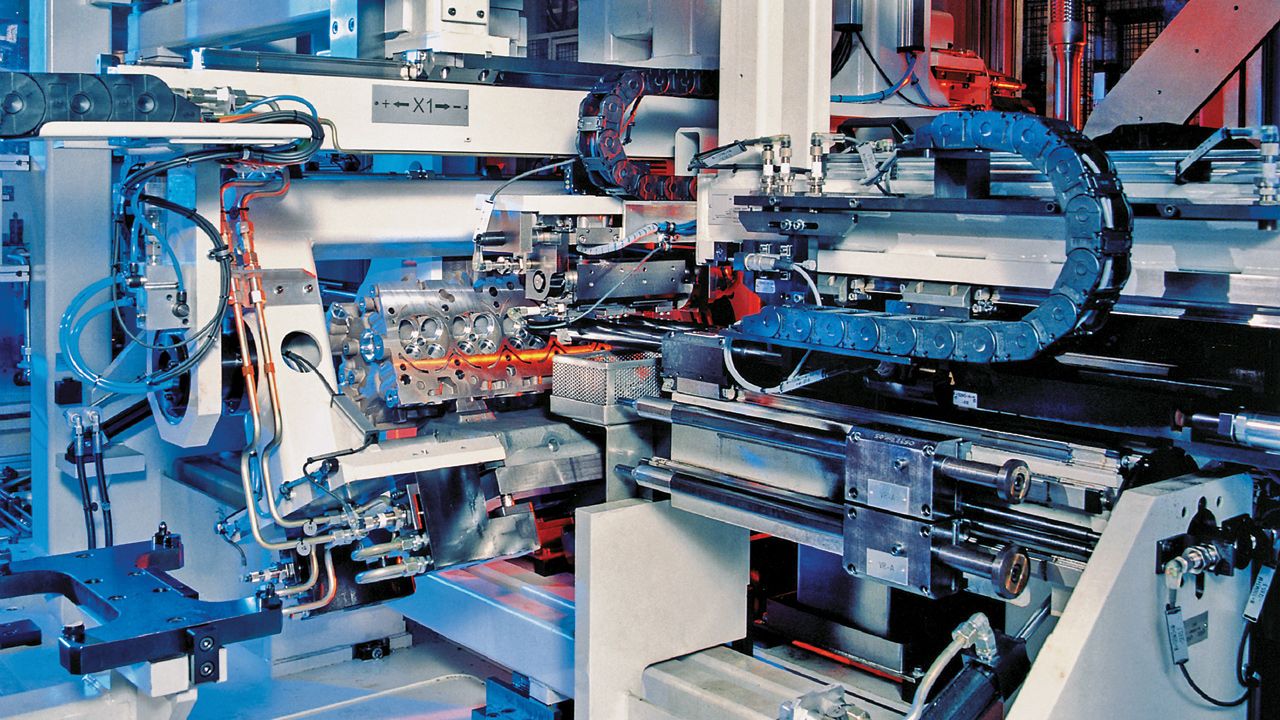 The machine's design has to be advanced, practical, durable, easy-to-maintain, reliable, and effective. In order to learn about the buyers' demands, manufacturing companies are relying upon the internet. You would be amazed at seeing how much one can acknowledge regarding the unique requirements of the machinery buyers by researching via the web.
Where companies think it is challenging to reduce costs, they look for ways to cover the amount spent. A good way of doing this is by implementing cost-effective strategies for supplying the machines. This is where eCommerce comes in to add convenience to the lives of these manufacturers. Needless to say, companies don't face many difficulties in finding buyers as long as they are fulfilling each of their demands.
There are some industrial equipment manufacturing firms working with B2B eCommerce marketplaces. It is the safest and the most efficient method of securing profitable deals for manufacturers today.
How Does The B2B Model Work?
B2B stands for business-to-business. These are digital platforms with exclusive online websites and smartphone applications. B2B portals connect businesses supplying goods in bulk quantities with those prepared to buy them. Manufacturers can easily get in touch with the purchasing managers of multinationals and small-scale firms.
It is a fully digitalized method of buying and selling with favorable outcomes for buyers and sellers. B2B platforms offer multiple services that ensure leads of prospective buyers for your business are generated. This prevents the waste of resources to a great extent as every marketing measure is taken per the specific buyer personas created by B2B personnel after studying the market thoroughly.
TradeWheel: A Globally Recognized Foreign Trade B2B Platform
TradeWheel has indeed been playing its role in helping the machinery manufacturing industry excel and keep performing adequately. It is currently a home for many leading manufacturers operating as pivotal parts of the global industrial equipment manufacturing industry.
This is where you can easily get in touch with globally recognized and competent industrial machinery manufacturers. Each equipment manufacturing company on TradeWheel is offering machines with innovative designs that enable factories to execute their production processes in an efficient manner. TradeWheel has a unique way of verifying every company's claim of supplying desirable equipment before registering it on the platform.
All your hard-earned investments turn out to be profitable when you choose to deal with the manufacturing companies working with TradeWheel. This is a B2B platform that always ensures the machines add value to your operations in every aspect.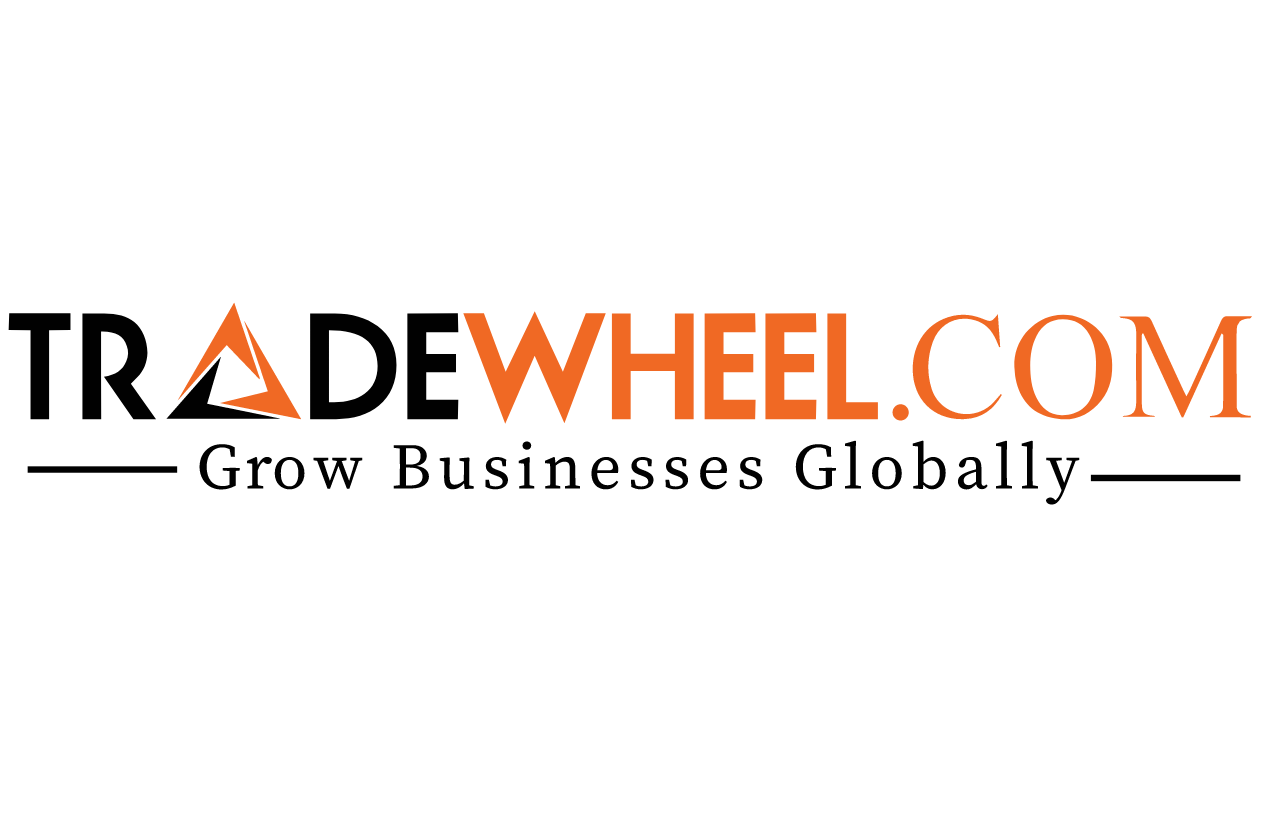 Let's talk about the top industrial machinery manufacturing companies on TradeWheel;
SIMPTEK MACHINERY
Here's the best manufacturer of industrial machinery across the globe. This company is known within the international markets as the leading producer of rubber and kneading machines. This is an internationally acclaimed manufacturer of technologically advanced industrial machinery. Simptek Machinery has a pretty vast product range that includes rubber mixing mills, dispersion kneaders, sigmal mixers, extruders, and so on.
This company has a team of experienced individuals working as part of its research and development sector. One can easily procure high-quality and modernized industrial equipment from this company. It also offers maintenance services to improve the life of your machines. Their strict inspection rules and regulation makes sure that all industrial equipment buyers receive fulfills their unique requirements to the fullest.
CANGZHOU XIN SHUN PACKING MACHINERY.CO.LTD
This is another leading machinery manufacturer buyers find incredible at meeting their expectations. The decision-makers of this firm realize the necessity of producing top-notch equipment with all the technological updates required to add efficiency to the production processes within factories. The diverse range of machines offered by this company can definitely satisfy your demands.
It is indeed a noteworthy manufacturing company in China, catering to the needs of local and international buyers. What enables it to stand out is the fact that it is consistently among the first ones to introduce innovative machinery and evolve with the buyers' demands. You can trust this company to deliver high-end equipment at affordable rates, allowing buyers with varying budgets to place orders without any difficulty.
Leshan Machinery Company
Consistently producing high-quality machines for the industries worldwide is the key to sustainable growth here, and this company realizes it. Electric blow molding machine and accumulated die head EBM machine are among its top sellers. The equipment manufactured by this company is quite easier to clean and maintain.
There's a dedicated team of professionals working for Leshan. They are always committed to bringing commendable improvements and introducing new technology that speeds up the production process. The rates charged by Leshan, coupled with the premium quality machinery and services it offers, prove that it deserves to be at the top.
Hunst Laser Technology Co. Ltd
There's no better producer of hi-tech laser machines than this company. It began operations many years ago as part of the Chinese machinery manufacturing industry but soon gained a reputation for making amazing products. There is a notably high demand for Hunst Laser Technology Co. Ltd's machines within the local as well as international markets.
Hunst Laser Ltd is known for producing machines by strictly following the specific requirements of the buyers. They make thousands of machines annually, and all of them are delivered to factories globally. CO2 laser cutting, fiber laser marking, UV laser marking, and more are included in this company's product range. You can also purchase laser machine parts from Hunst laser Ltd. at surprisingly reasonable prices.
Zhejiang Qingji Ind. Co. Ltd
This is a company manufacturing high-quality separators and centrifuges for factories in various countries. The machinery manufactured and supplied by this firm is praised by all industrialists for having excellent performance with equally impressive efficiency. From a pusher centrifuge to a salt centrifuge, everything is produced by Zhejuan Qingji Ind Ltd.
It makes standardized machinery that meets the expectations of their clients effectively. This is a renowned industrial machinery manufacturing company where you will find all types of centrifuges and separators. The quality is admirable as all the equipment is produced under the strict supervision of professionals who ensure that all the rules and regulations are followed.
Final Words
There are two factors that one can take from this entire article. Working with a B2B platform, like TradeWheel, to find top industrial machinery manufacturing companies is far safer and more efficient than other means. The second one relates to how challenging it can be to find trustworthy manufacturers who deliver goods as they promise.
A lot of firms claim to be best at what they do, but making realistic decisions requires proof. B2B portals provide you with a list of verified manufacturing businesses that can be trusted with your hard-earned investments. Every name discussed above is of a company that has dedicated itself to giving innovative and hi-tech equipment to the industries globally.
These companies realize the significance of having technologically advanced machinery in the 21st century designed according to the specific requirements of the procurers. They can easily make adjustments to their production processes to accommodate the buyers' needs. It does not matter how absurd your demands may sound to others, as these industrial machinery manufacturing businesses can make it happen seamlessly.