In the last few years, the B2B E-Commerce trend has increased quite a lot. It has made a significant change in the style of how rare gemstone buyers make purchase decisions. Especially when it comes to B2B or quantity buyers, most prefer to use online sites due to the great benefits they offer.
Even though finding gemstones buyers online and collecting good-priced deals may look like a simple task, it is not. You need to do market research, set a fair price, and consider many more factors. We want to help you sell your wholesale gemstones on the best terms, and for that, we made a comprehensive guide to find gemstone importers across the world.
How to Find Gemstone Buyers
Following are the top B2B E-Commerce marketplaces that many wholesale loose gemstone suppliers:
Tradewheel.com
Tradewheel.com is simply one of the best B2B sites you can find online to sell gemstones. When selling high-quality gemstones to B2B buyers, the first challenge is always to get good reach. Tradewhel.com is a unique site that encourages new loose gemstone suppliers to join their site and get exposure to the global market.
Product posting only takes a few minutes on Tradewheel.com. Firstly, create your account, then fill in all the product details gemstones you want to sell, along with high-quality images along a video. While posting products, you should consider using keywords buyers search along. These factors would help you get good and relevant reach, which is more likely to convert.
Tradewheel.com always focuses on helping businesses connect at the right through a fast and simple procedure. The products it caters to come from a versatile list of industries. For example, businesses can easily find opportunities to sell Surgical instruments as well as gemstones here. Therefore, it also allows buyers to post their RFQs. You can also visit it and find an endless list of buying leads from purchases across the world. Send personalized quotations to relevant buyers and get in direct contact with them.
This marketplace is all about making gemstone trading simple for both buyers and sellers. Still, if you ever get puzzled at any stage, their support staff is available round the clock to help you out. Tradewheel.com is the first choice for most small to medium-sized businesses because of their diverse buyer base.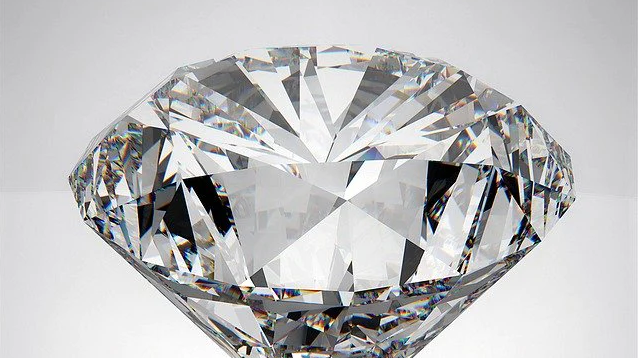 eBay
eBay has one of the largest customer bases consisting of more than 180 million importers globally. Their buyer base is quite diverse and has purchase managers with different quantity and specification requirements. It is popular among buyers due to its easy payment procedure and buyer-friendly policies.
You can simply post your products on eBay, and relevant importers will have a look at it and contact you. eBay's product pages do not appear regularly on Google or other search engines. Thus, it is better to target and optimize it as per eBay's standards and policies, even while selecting keywords that are searched on eBay rather than picking them from search engine suggestions.
The major chunk of raw gemstone buyers on eBay is quite price-conscious. Giving out discounts can surely give you a competitive edge over other sellers. Thus, if you can afford to lower your prices, you should try it out to get some great leads. It may look a good idea at first glance, but you should only implement this strategy only if you are still making some profit out of it. Engaging customers in exchange for gross loss has never been a good strategy for any sized business.
Shopify
Shopify is a popular cloud-based e-commerce platform among small to medium-sized businesses. It helps businesses to create a website to sell products online. They offer a simple and secure store builder that can help you start your business at a minimum cost. It can also make customer service, shipping, and social media advertising easier for you.
In contrast to most website builders, Shopify makes it quite simple to make your store online. You can select your Apps, sale channels, and the opportunities are almost endless. It also allows you to set up your payment gateway and directly receive payment to your account, instead of waiting for a month to get payment from most marketplaces.
Shopify also gives you the opportunity to set your rates without any commission on per-unit sales. Furthermore, you would not have to worry about seeing your competitor's products right next to yours. As per the ongoing customer trends, large quantity buyers prefer to source gemstones directly from the seller's website compared to an e-commerce portal that features third-party sellers.
What makes Shopify an amazing platform is the scalability it has. No matter how big or small your business is, it will always provide you with the perfect solution to your needs. You only need to implement the right marketing strategy.
EuroPages
If you are in search of buyers of gemstones in Europe, you need to look no further than EuroPages. Most European businesses start their search from this marketplace. Rather than focusing on the number of sellers, it focuses on quality and authenticity. Thus, their business listing procedures are quite complex and time-consuming compared to other traditional marketplaces. Even though it may look challenging at first glance, it also minimizes most of the competition too.
EuroPages is a multilingual B2B E-Commerce site available in 26 different languages spoken in European countries. This continent has the fastest-growing demand for both lab-grown and rare gemstones. Especially if you can supply goods that are above your competitors, it is enough to get ahead of other sellers and generate good leads.
Even though it allows international its entire buyer network is from Europe. Therefore, you should understand the market behavior within this specific region. You not only need to consider it while posting gemstones but also while selecting what type of gemstones you want to sell. Think about the growth opportunities and competition it has within your niche and make a strategy accordingly.
Diamond Buyers
The mission of Diamond Buyers is to help you sell wholesale gemstones at great prices with ease. They have been operating in this industry since 1978 and have earned businesses' trust by offering great prices and experience to the precious gemstone suppliers.
They prefer to source high-end gemstones and are also willing to pay higher prices if it meets their standard. Therefore, if you also have some top-notch diamonds, they should be one of the first businesses you should contact to get good prices for them.
They ask for a few details about your valuable item. Fill it accurately and send it to their support team. Even though they receive numerous offers every day, they also respond to all queries within 1-2 business days. Among all, they give priority to requests that follow their guidelines. They would give you an estimated offer based on the information you shared.
You need to know that the prices they offer here are not the final offers, but only an estimated price. If it looks good, you can send your bulk gemstones to their store directly. There Diamond Buyers will again look into the requirements and will give you a final offer. If you accept it, you will receive your payment through check. However, if the rates they offer do not match your needs, you can ask them to ship it back. The best part is that Diamond Buyers would be covering all of the insurance and shipment expenses. Therefore, it would cost you nothing to send and get gemstones back for not selling to them.
Go4WorldBusiness
You can use Go4WorldBusiness like a global directory where buyers and sellers connect for trading. It helps gemstone suppliers like you expand their reach to the global market and generate high-quality leads. It has been operating in this industry for quite a few years and has connected several gemstone buyers and sellers. Therefore, it is surely worth the time you would invest in Go4WorldBusiness to post our products.
While posting your wholesale gemstones for sale on Go4WorldBusiness, you should consider posting comprehensive details about your product. Purchase managers on this site look for in-depth details before contacting the seller. Having relevant information would increase your reach and help you improve your conversion rates.
There is no upfront fee to join Go4WorldBusiness as a gemstone supplier. Many businesses use their free subscription and get quite satisfying results. However, if you want to get some good results in a short period, you can consider getting their paid plan. You can also view the review of their past subscribers; most of them are satisfied with a good experience.
Gem Rock Auction
Gem Rock Auction is a great marketplace where anyone from any part of the world can create an account and sell their gemstones. Whether you have jade, amber, pearl, or any other valuable gemstone, their customer base has a good market size for all of them.
It allows you to list your gemstones for auction at no upfront cost. After that, Gem Rock Audition would make sure that it reaches out to potential buyers and they make good bids on it. You can also promote it by sharing it on your social media and emails.
Once the auction ends, the highest bidder will pay the final amount and the entire transaction will be processed through a safe and secure method under the supervision of Gem Rock Auctions.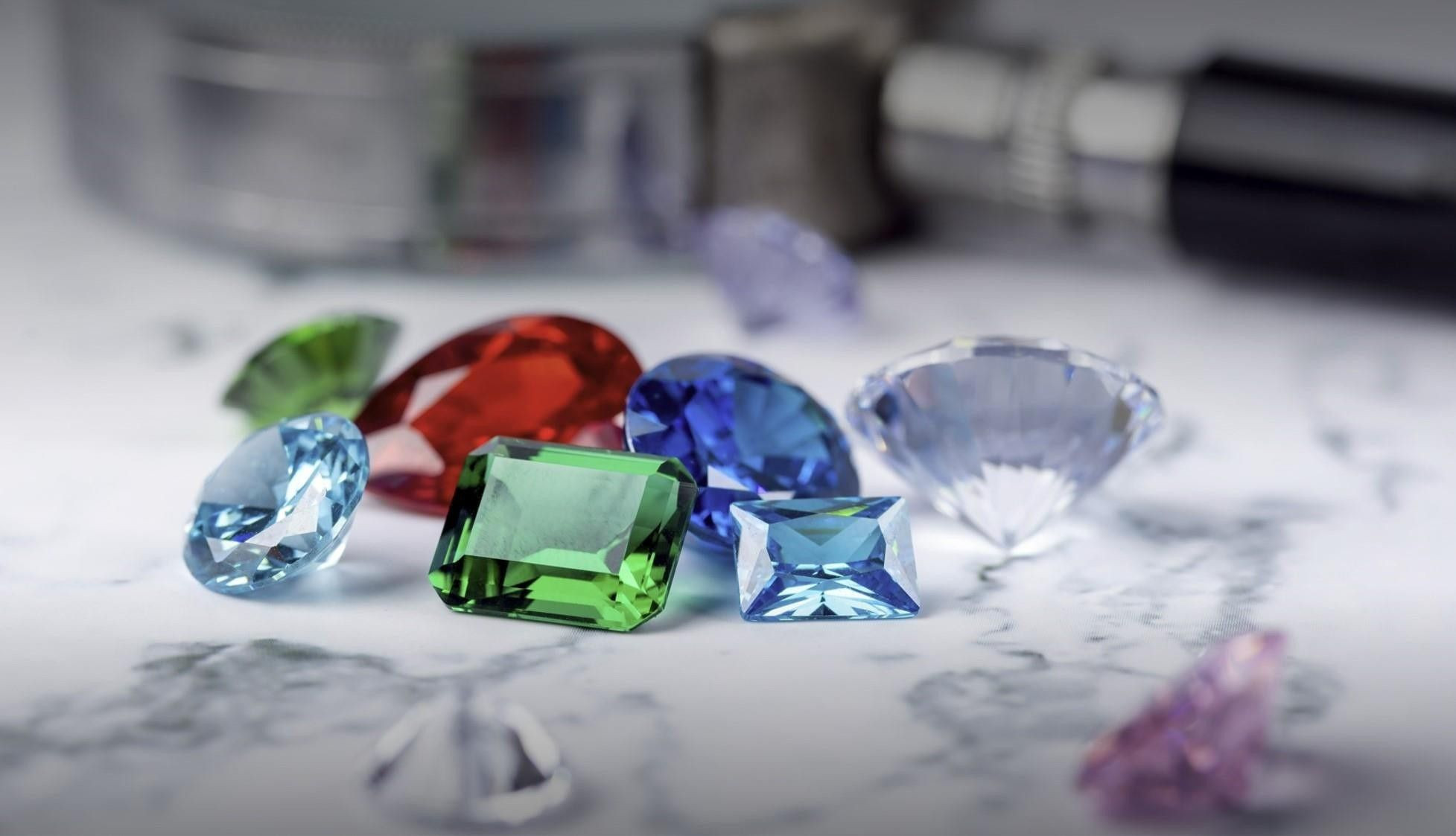 What Does it Take to Succeed in Selling Wholesale Gemstones?
Whether you are supplying gemstones or any other product, market research is always the make-or-break point for any business. Understand the market's demands, wants, and budget. After that, you need to have premium quality goods. Most importers are not price conscious. Instead, most of them would be willing to pay more for food gemstones that are superior in quality.
If you and your competitor have a similar product, the best differentiator would be offering an enhanced customer experience. Other than that, marketing strategy is also one of the crucial factors in succeeding in selling wholesale gemstones. You can join B2B E-Commerce sites or create business pages on Facebook and Instagram to reach out to potential buyers.
How to Price Gemstones?
There are several factors to consider when pricing gemstones. Firstly, you need to know the type of gemstones you have, then do quality assessments. For that, you should ideally take consultancy from a professional. Yet, the following are a few important factors to keep in consideration:
It is common practice to sell gemstones based on their color's hue, saturation, and intensity. Some specific types of bulk gemstones also have standardized grading systems.
Clarity is the presence of flaws within a gemstone. The fewer they are, the more its price would be, and vice versa.
Gemstone's cut makes a significant impact on how the reflects from them. The ones with better cuts have higher prices and demand in the current market.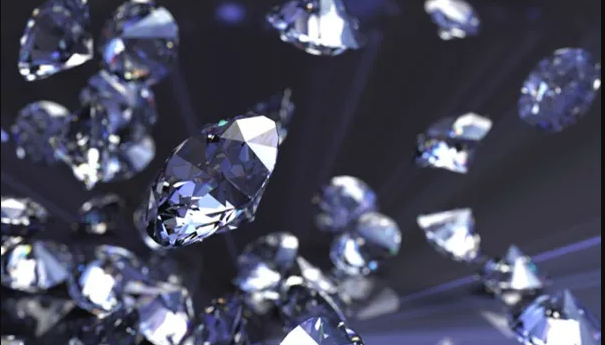 What are the Challenges Involved in Selling Gemstones Online?
The biggest challenge is always to gain trust among the group of buyers. Building it usually takes a long time and strong word of mouth. This market and buyer's preferences keep changing quite frequently. Thus, wholesale gemstone suppliers must also keep themselves updated with the market's ongoing and upcoming trends to manage their strategies accordingly.
Making false claims on the marketing campaign of bulk gemstones can also lead to legal issues. For that reason, it is always important to stay honest, only promise what you can deliver, and have a strict policy to follow in the long run.
Conclusion:
With the digital adoption for wholesale gemstone procurement, the growth potential is almost endless. You can also expand your reach to the international market by posting your products on E-Commerce sites. At first glance, all marketplaces look similar to each other. However, their market size, behavior, purchasing power, and other factors vary greatly. Therefore, you need to understand what strategies would be effective on which platform. You can also use multiple of them at the same time.