Today's manufacturing units heavily rely on business collaboration. Almost no business produces everything from raw materials to design and final product. You can find numerous mechanical parts manufacturing companies that can work together with you on your projects. But, the challenge is to find the right one for your business needs.
You are not alone in outsourcing your operations. Automotive parts production worth around 70.7 billion USD was also outsourced in 2022 and the trend is forecasted to increase at a CAGR of 25.5%. You can find everything from custom fabrication services to standardized parts online.
To assist you in making an informed decision, we are sharing a few tips that most procurement officers consider when looking for the best mechanical parts manufacturing companies to meet their needs.
Defining Project Goals and Objectives
The biggest problem most businesses do while outsourcing their production operations is the miscommunication of goals and objectives. You must have everything in the written state for both parties. Following are a few that are must-haves in writing and should be planned for future partnerships, too.
Volume and Timelines
If buying, you should consider collaborating with your marketing and production unit to understand the mechanical parts production timelines and volume you need to outsource. In many cases, production and marketing departments are not on the same page, which results in either too much or less sourcing. Therefore, working with all of them together is the key to importing wholesale mechanical parts effectively.
Budgetary Considerations
Budget is one of the main reasons why businesses outsource their projects. You need to calculate the opportunity cost to ensure that the deal you are getting is worth investing in. Let's say you are importing bulk car bearings from a different country; then you may also consider the currency change or their political influences if it can make a direct impact on their pricing.
Intellectual Property and Confidentiality
When you outsource production for power transmission parts or other crucial elements of your product, you share your confidential design secrets and technology. Thus, it would be best to have an intellectual property policy like NDA (Non-Disclosure Agreement) to keep your information and technology safe.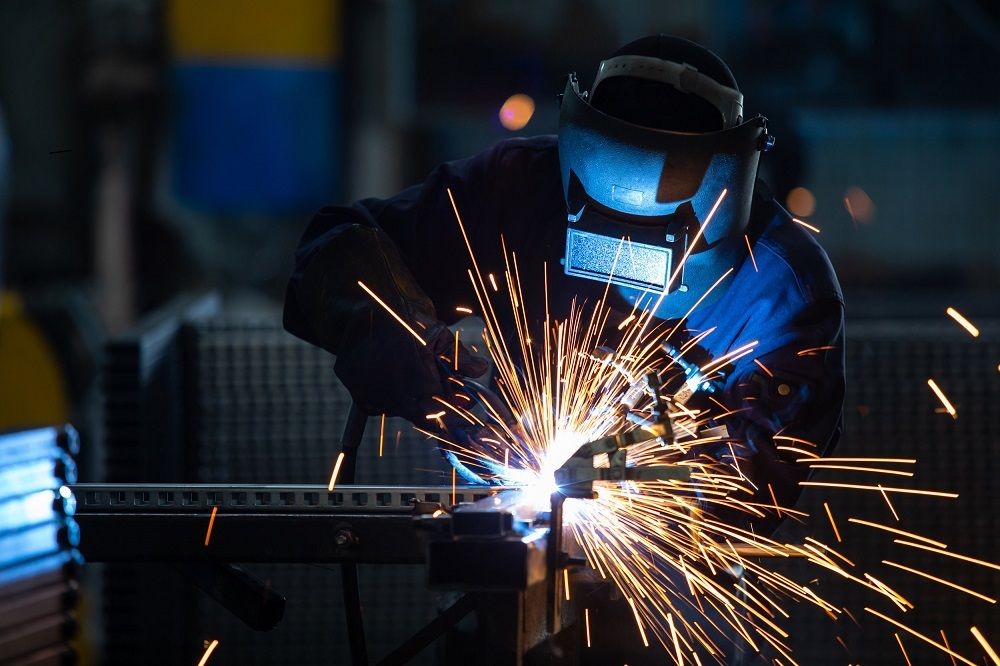 Top Mechanical Part Manufacturing Companies
Many businesses use the following portals to explore a comprehensive mechanical parts manufacturing company list
Tradewheel.com
If you are into the mechanical part and services procurement and not on Tradewheel.com, you are missing out on much potential. This marketplace is filled with mechanical parts fabrication service suppliers from different countries. Many businesses use Tradewheel.com to look for relevant manufacturers, and most get an excellent trading experience. Therefore, visiting and searching for relevant suppliers is a highly recommended portal.
Tradewheel.com is a diverse marketplace. It features a list of distributors with different production capacities and trading terms. You can also use their filter options to view suppliers from a specific country. It can also assist you in connecting with local sellers.
Tradewheel.com's primary goal is to make procurement fast and simple for businesses. You can use its search bar to look for relevant sellers or post your requirements as an RFQ. The website hosts many products, including but not limited to mechanical parts. Other product catalogs include wholesale graphic cards, Fashion apparel, trendy furniture, even agricultural products like wholesale raw peanuts, and more. After that, distributors would contact you with personalized offers accordingly. The major chunk of factories on this portal are always open to negotiating their trading terms. No matter what specification you need or your budget, this B2B marketplace always helps you find great deals. For all these reasons, Tradewheel.com is a platform worth joining for every procurement officer to make their sourcing operations more effective.
Pre Machining

Pre Machining is known for providing the finest precision parts and gear-cutting services. They currently have more than 50 CNC machines in their collection to offer various fabrication services and products. From machinery, automation, automotive, or any other industry, Pre-Machining provides CNC services for all of these. They have been in this industry for quite a few years and have a positive track record of designing wholesale mechanical parts

They are currently based in China and distinguish themselves by offering the best prices that you can expect. Their low rates are possible through the large production capacities they currently have. Their history of over 16 years within this industry also includes working with Fortune 500 companies.

They are professional parts manufacturers for more than 30 materials and 10 finishes. Pre Machining is also ISO9001 and AS9100 certified. In short, they provide you with a full-range service to meet all your needs perfectly no matter how specific, large, or frequent. Pre Machining is like a comprehensive solution from the start to the end of the production procedure. They made all of this possible through their massive 3,000-square-meter facility they have.
Thomasnet

Thomasnet is among the top B2B marketplaces to find trusted sellers for manufacturing products and services. The majority of sellers on this marketplace are from the USA. Buyers can browse through their product catalog to find various mechanical part fabrication services, from simple CNC machining to complex welding and assembly.

What makes any B2B marketplace great is the credibility of the sellers it features, and Thomasnet works exactly on that. This portal helps you find distributors with a track record of working with companies, including Fortune 500 companies. Thus, you can always explore their sellers' list confidently. In only a few minutes you can collect multiple offers here. Once you have found a few suppliers that you are interested in, you can contact them to get more information about their services and pricing. You can also request quotes from multiple suppliers for the best possible price.

Wholesale mechanical parts suppliers on Thomasnet usually have higher rates than what you can have on other sellers. You can consider it the premium charge for the better quality you can get here. Thomasnet also features verified by suppliers. You can use the filter options to look for factories with specific certifications, equipment, or location.
Reading Plastic & Metal Advanced Machining

If you are looking for a factory that offers a hard-to-find combination of materials, expertise, and equipment, Reading Plastic & Metal Advanced Machining is the company you are looking for. They have a standardized and great quality management, ISO 9001:2015 Certified. Reading Plastic also allows you to have traceability to all of their procedures to make sure all goods are per your regulatory requirements.

Reading Plastic started as a small factory back in the year 1950. However, due to its great quality standards and consistency, it has become one of the top names among all the mechanical part manufacturing companies all over the globe. You can also go through the testimonials they received from their past clients to get an idea of the great services they can deliver.

Their mission is quite simple. They always prioritize delivering the best quality you can have in the current market. The quoted prices you get from here are also usually higher than what you may expect from other suppliers. It is due to the high level of accuracy and aesthetics buyers can have from them. Therefore, if you are also looking to build a long-term trading relationship with a good budget, Reading Plastic & Metal Advanced Machining is the right option.
Small Parts Manufacturing Company

Small Parts Manufacturing Company is a US-based factory with a history of working with top-notch production units for over 70 years. Throughout their journey, they have worked on several projects that fall in different industries including fluid control, medical, automotive, and the list goes on. They are like a one-stop solution for screw machining, CNC milling, wire EDM, thread rolling, and many more services you would need.

Their advanced technology makes Small Parts Manufacturing Company stand out in a highly competitive industry. They keep upgrading their machines regularly to produce goods to produce mechanical parts efficiently and with the lowest lead times. You can share your needs with them to learn more about their machining capabilities and the equipment they use.

This factory also has a great location advantage. Due to its location in the USA. Connecting with them can help you save on shipment and other overhead costs compared to importing from South Asian countries. Therefore, it is the first choice for most businesses that are operating in the US or European region.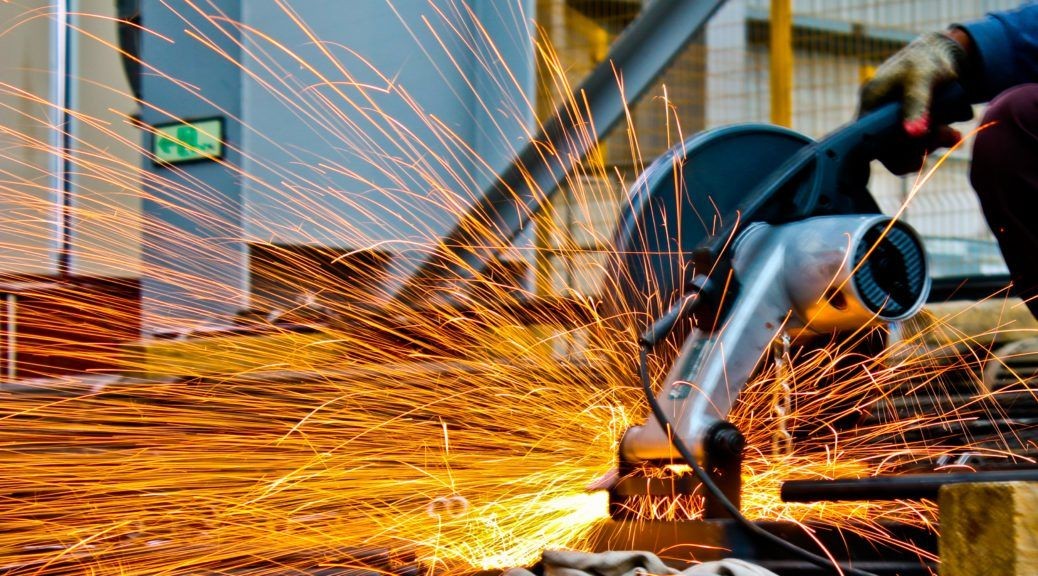 Evaluating Manufacturing Capabilities
Even when you get a list of the best mechanical parts manufacturing companies, you must evaluate them to decide which is best suited for your business. The following are the top factors that you need to consider for it.
Technological Infrastructure

Technological infrastructure is like the backbone of any production unit. Ask them about the manufacturing procedures and equipment they use to ensure they can deliver the complex assemblies you need. The common KPIs to measure it include accuracy, repeatability, and speed.
Production Capacity and Scalability

Examine the mechanical parts supplier's current supply capabilities to understand how they can help you in the long run, especially when you try to scale your business. When looking at scalability, you need to consider the quantity they can produce along with the technology they are using, along with a focus on upgrading it.
Raw Material Sourcing and Selection

Most companies do not check where their supplier is sourcing the raw material. However, you should not only ensure its quality but also be aware of whether the ways they are sourcing raw materials are ethical or not. Many top brands also damaged their brand reputation in the market due to unethical raw material sourcing from one of their suppliers. For that reason, it is a factor that you must not neglect.
Quality Assurance and Certifications
These two are the must-check elements to start sourcing any type of mechanical equipment or parts.
Certifications and Standards Compliance

Sourcing bulk mechanical parts is not only about ensuring quality but also that the seller has relevant certifications and complies with international standards. Ask your distributor if they have certificates such as ISO 9001, AS9100, ISO 13485, etc. The requirement can also vary based on the specific industry you are operating in.
Traceability and Documentation

Machinery parts manufacturers should always be transparent about their material sourcing and production procedures. Most CNC manufacturing companies do not have no issues sharing their operations documents. In today's world, most factories simply share their ERP access to keep the buyer up to date with all the operations.
Request Detailed Project Quotes
A well-structured quote request ensures accurate, transparent information, facilitating effective partner evaluation and informed decision-making. When making procurement decisions, always ask sellers for detailed project quotes. It should include the following:
Material
technical specification
project scope
Standards
Samples
Payment terms
Understanding Supply Chain Dynamics
When dealing with mechanical parts suppliers in the USA, Europe, or other countries, you need to understand their unique supply chain dynamics. It can include external factors like politics, taxes, and much more. In uncertain conditions, you should also have a backup supplier from another region to keep your operations going smoothly. Your planning should also be based on how you manage your inventory. Especially in Japan, JIT practices are standard, but they are not very common in the Western world.
Conclusion
Procurement or outsourcing mechanical parts manufacturing is more than finding and relying on a capable factory. You need to ensure there are no communication gaps and that both parties are on the same page. After that, the terms should be in written form. Collaboration in the long term is also considered a good practice due to the opportunity cost you can save on. To find such suppliers or manufacturers, you must explore a massive list of mechanical part manufacturing companies. For that, you can use B2B marketplaces to look for relevant sellers.