These days internet is changing how businesses deal with and market their products. The same goes for the agricultural industry. The overall B2B E-Commerce agriculture market. It is expected to get to around 11.68 Billion USD by the year 2030 which is almost double the current market size.
Even though such wholesale trading sites are dominating bulk procurement in most industries, most agricultural businesses have yet to adapt to it. Therefore, there is some gap within this market and not much saturated.
B2B Online Marketplaces Agriculture Industry Overview
Agriculture is a massive industry that will almost never go out of demand. When it comes to the online model, most farmers still have not adapted to it and use traditional trading methods. However, a major chunk of them has started shifting their focus from traditional to the online marketplace due to several factors such as better reach, growth opportunities, and more.
Currently, the competition among online bulk agricultural product suppliers is comparatively lower. Especially if you have high-quality goods, you can easily approach the global market to get the market's best deals for them. With the B2B E-Commerce sites, you can do all of this lot more effectively than ever before.
Best B2B websites for Buying/Selling Agricultural Products
These are the top B2B websites that many businesses are using for importing and exporting agricultural products and can help you out too.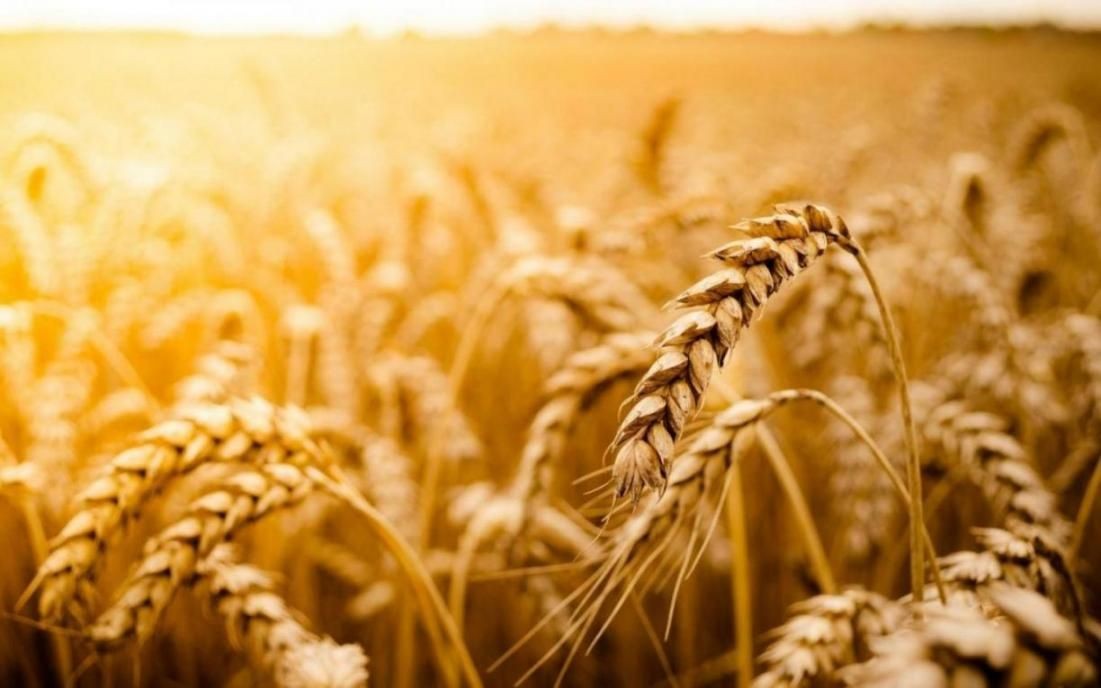 Tradewheel.com
Many businesses use Tradewheel.com to get more in the agricultural market. Whether you are a small-sized farm or a large-scale production unit, this marketplace has some room for everyone. What makes Tradewheel.com truly stand out is the availability of all the wholesale vegetables and fruits. You can list all your products on this site in only a few minutes. After that, relevant buyers would look at it and send you requests for quotations.
Other than posting and optimizing your products, Tradewheel.com also gives agricultural product manufacturers access to their buying lead pages. Exploring it would give you exposure to massive data where procurement officers with different requirements come together and post their needs. No matter what product you are selling, you will always find relevant leads there. To make the most out of it, you should send customized offers to sellers and wait for their response.
Agricultural product buyers across the globe use Tradewheel.com. Therefore, the potential of this site is almost endless. Plus, when you combine the easy entry and reach you can have here, it is a marketplace that you must be available on. If you are not on this site, you are surely missing out on a lot of growth potential.
Pros:
Global Reach and Exposure
Inclusive for all-sized businesses
Access to buying lead pages
Cons:
Agrimp
Whether you are an agricultural product wholesaler or buyer, Agrimp can assist you in both. They open doors for businesses to explore a diverse list of agricultural products from all over the world. It plays a crucial role in getting both parties in contact and also helps in every supply chain function to make your procurement as easy as possible.
Agrimp can be a great marketplace, especially for small to medium-sized farmers and businesses. You can post your products on their website with relevant information. Other than that, you also get access to their massive verified buyer directory. Go through it and send personalized offers to the ones that look relevant.
On the other hand, buyers here can always expect to get multiple offers in a short span of time. Thus, if you are one of those buyers who like to have multiple offers, Agrimp can save a lot of your time and energy.
Agrimp is much more than just a marketplace where buyers and sellers meet. It also takes care of logistics and transportation. Other than that, it also assists in other procedures such as getting products insured and making a sales agreement. In short, it is a comprehensive solution to overall agriculture trading compared to traditional online marketplaces.
Pros:
Diverse agricultural product range
Offers efficient supply chain solution
Time-saving for buyers
Cons:
B2B Agriculture
B2B Agriculture is a China-based B2B marketplace with a sole focus on the agriculture industry. It is one of the leading sites in China too. Many small to medium-sized factories, farms, and other businesses use it on a regular basis to sell their wholesale agriculture products.
This site is more focused on giving buyers low-priced deals. Most sellers of B2B Agriculture are open to show some flexibility on their prices and offer good discounts. Therefore, if you are doing procurement for a business that focuses on getting discount offers, this site is simply perfect for you.
What makes B2B Agriculture different from other sites is its certified list of organic agricultural product suppliers. Their primary goal is to build long-term relationships in which you place orders from farms ahead of time. As their list consists of farmers, you also get to save on the prices while maintaining a high-quality standard. You can also go through their Blogs/News Page to keep up with the trends going on within the market.
B2B Agriculture features third-party sellers but has a strict policy to only list China's local farmers. However, it allows global buyers to use this platform to get amazing rates for goods that are great in quality.
Pros:
Specialized agriculture focus marketplace
Certified organic suppliers
Shares market trends information
Cons: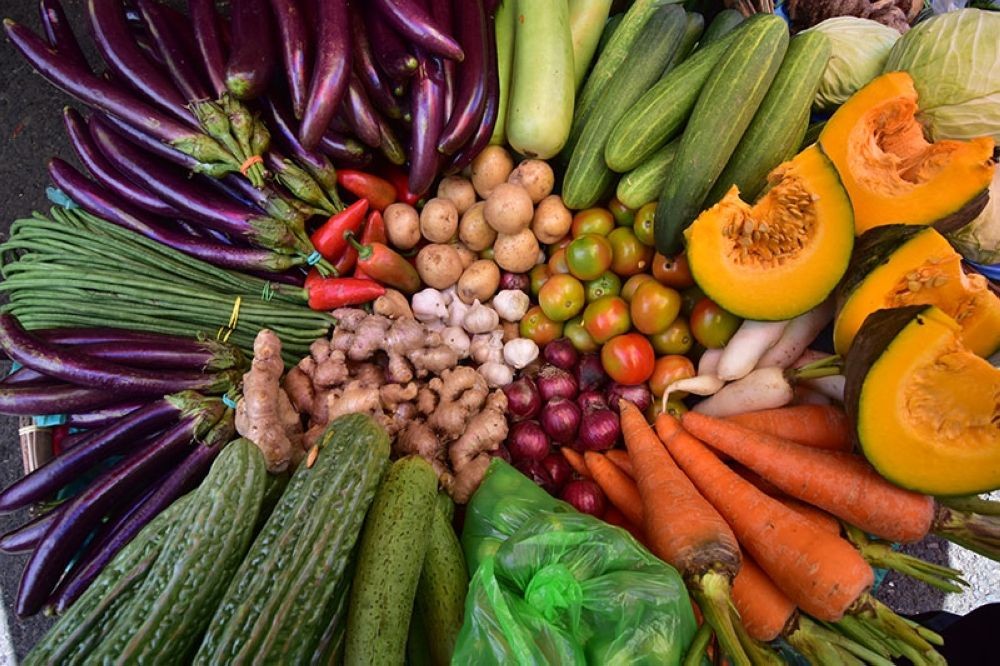 Wiki Farmer
Millions of small to medium-sized farm owners and agricultural goods traders use Wiki Farmer to get exposure to the diverse market. This B2B agriculture marketplace focuses on connecting buyers with suppliers.
It only takes a few minutes to create your account on this website and post your products. As this website is available in multiple languages, the products you would be posting would be viewed by purchase managers from different countries. Their buyer's directory is quite diverse and includes several restaurants, mini markets, hotels, food processing companies, and a lot more. Therefore, no matter what agricultural products you are selling, Wiki Farmer always has a customer base that is looking for it.
Currently, over 10,000 buyers are using Wiki Farmer to source bulk agricultural products and most of the buyers are quite satisfied. It might be due to the flexible payment terms it offers. Like you do not need to pay the entire amount, instead you can also pay for goods 90 days after you receive the goods. Due to being in this industry, Wiki Farmer has good relations with logistics service providers. Therefore, using Wiki Farmer can also help you save on your negotiation and time.
Pros:
Flexible payment terms
Wide market exposure
Logistics Support
Cons:
Zagro
Zagro was launched back in the year 1953 since then it has built a strong reputation as a leading resolution company. Its headquarters is located in Singapore. They started small and keep growing and today they are operating in around 70 countries and offer a wide range of agricultural products. It includes a variety of fruits, vegetables, animal products, and a lot more.
As Zagro does not feature third-party distributors, you can always expect a certain quality of goods from them. They comply with very stringent quality standards and have also been awarded ISO 9001:2015 and ISO 22000 for their formulating, manufacturing, and repacking of agriculture protection goods.
It has been a trusted partner for many farmers and helped them make their procurement free from hassles. Whatever product you are looking for, you can always search for it on Zagro and get multiple options to buy. All of their products are verified and up to international standards. Their primary goal is to minimize the environmental impact. Therefore, if you are also one of those who are continuously looking to minimize environmental impacts, Zagro can surely help you source the right products. As they have been operating in this market for several years, they have built a strong team with expertise and experience within this niche.
Pros:
Wide International presence
Comprehensive product range
Environmental focus
Cons:
Limited distribution control
Food Farm Hub
Food Farm Hub is more like a one-stop shop for many agricultural product buyers. They have been operating in the agricultural market for over 20 years and have helped several businesses generate good leads and sales. Sellers like you can list their agricultural services and products here for free. Food Farm Hub has a safe payment method to keep all your payments safe. It also boosts the confidence of buyers to make bulk transactions here.
Even though Food Farm Hub allows sellers to join and post their agricultural goods here for free, getting their premium membership can surely give you a competitive edge. Over the years, multiple agricultural products wholesale suppliers have subscribed to their membership plan and given positive reviews about the experience and services they got.
Buyers here prefer to deal with agriculture wholesale companies that have verified badges. Getting one for your profile can be time-consuming but worth the struggle because of the great confidence booster it is for sellers. Their membership fees are also on a much lower end compared to other sites. Other than becoming a seller, they also have an affiliate program that you can check if it grabs your interest.
Pros:
Free Listing
Safe Payments
Strong customer base
Cons: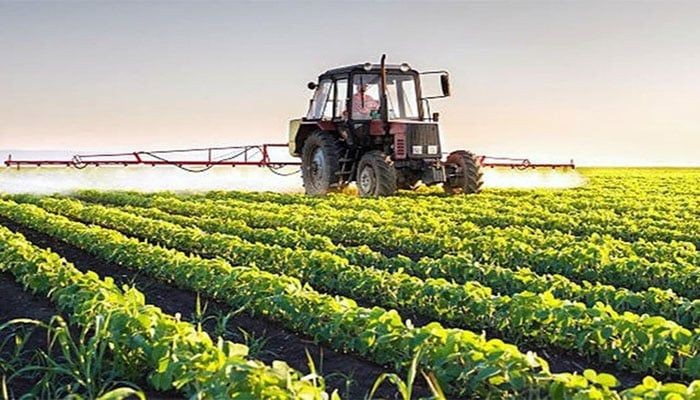 TradeIndia
India is one of the major wholesale agricultural products exporters. To help their sellers connect with genuine buyers, TradeIndia plays a crucial role. This site's only goal is to give exposure to small and medium-sized businesses and for the most part their strategies have been quite successful.
Many farmers have posted their products on TradeIndia and got a great response from the global market. Likewise, if you are also operating from this region, you should also be available on TradeIndia. To get a kickstart as an agriculture products online wholesaler, you can also subscribe to their membership to get some extra perks to start your journey and get more leads.
Every marketplace has a set of buyers with unique behavior. The same goes for TradeIndia. Most importers on this site look for low-priced deals. If you can offer good rates while maintaining a high-quality standard, it can make you stand out of the competition here.
Pros:
Has numerous success stories
Comparatively low competition among sellers
Helps small to medium-sized businesses
Cons:
Tips for selling agricultural products on a B2B website
While joining B2B sites, you need to consider numerous factors which may also vary based on the specific market you are operating in. However, there are also some common practices that you can use.
Firstly, make sure that you optimize all your products with the right keywords and a detailed description to make them easily discoverable on the platform. Using high-quality images and videos can also improve the lead conversion ratios.
Other than that, many websites also gives sellers access to buyers' directory. While contacting them the biggest you can make is to send an exact copy to all of them. Instead, you should understand their specific requirements and send a personalized offer accordingly.
Most agricultural product buyers are not price-consious, but looking for goods that can meet their expectations. Therefore, focusing on quality is always a good differentiator, especially in the long run. Despite there is also a market for price-conscious buyers.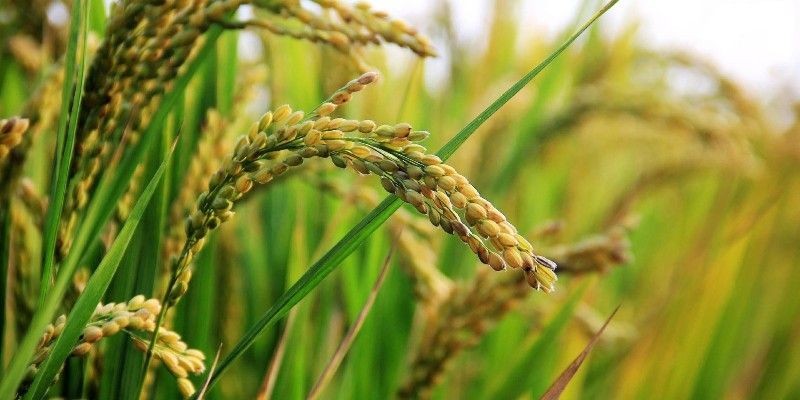 Conclusion
Many businesses have not adapted to the online B2B model to buy/sell agricultural products. Currently, there is a gap that may not stay here for long. For that reason, this is the perfect time to get online and have your presence on B2B E-Commerce sites as one of the leading agriculture products wholesale distributors. By optimizing your products and implementing the right strategy you can also generate good leads organically. While choosing marketplaces, you should do an in-depth analysis to understand if the site you are using has a market for the goods you are offering. You should also create a certain policy and standard that you can maintain. It can also help you build a good brand in the long run.