There has been a surge increase in graphics card wholesale demand. There are several factors for it such as penetration of big data technology, gaming trends, and a lot more. No matter the industry a company is operating in, it always needs graphic cards to run different applications and more importantly its business operations efficiently.
Every sudden demand spike also comes with a supply gap and the same goes for wholesale graphic cards. Most wholesale buyers are finding it difficult to find bulk GPU suppliers that can meet their exact needs.
We are sharing a few great B2B websites that you can use to contact reliable GPU wholesale distributors. Whether you are a GPU reseller or a business looking to buy for your company, we have made a list of sites for everyone.
Market Overview
The GPU market weights around 41.82 billion USD in the year 2023. The high adaption of it in personal computers and laptops is expected to result in bigger quantity demand. In the last few years, the graphics card market has been quite volatile and this trend is likely to continue in the upcoming years too. There is still a gap between demand and supply which may result in increased prices. Such events have also occurred in the past and almost every time the prices were raised. Therefore, many retail stores and businesses are stocking up on wholesale GPU cards in bulk quantities.
Numerous factors affect the GPU market like crypto mining, adoption of new technology, chip availability, and more. The biggest challenge most sellers are facing is the shortage of chips. Despite having numerous brands within this industry, it is mainly dominated by Intel, AMD, and Nvidia. These names have also made it quite challenging for new sellers to enter this market.
Sourcing Challenges
The following are the biggest challenges most procurement officers face while importing graphics cards:
Price Fluctuations:
The wholesale GPU card prices keep fluctuating over time. Therefore, you should have an open eye on the market to understand when it goes down so that you can buy them at the best prices.
Availability:
Especially if you want to source high-end graphic cards, you will surely find availability issues. The main reason is due to the large-scale demand from cryptocurrency miners and business professionals.
MOQs/Quantity:
Countries, especially in South Asia, face the quantity issue. If your country does not have a manufacturer or a massive demand, then the MOQs automatically get multiplied compared to other countries. As a solution, multiple resellers form a partnership to import graphic cards and divide them as per decided terms.
Environmental and Ethical Concerns:
This concern usually comes from large-scale companies that are looking for sustainable options. There have been a few cases where the supplier used unethical sourcing for GPU's raw material or chips and experienced a sudden drop in sales later.
Long Lead Times:
Almost all GPU models have different lead times and may also vary based on supply constraints and other external factors. Buyers need to take those long lead times into consideration for their procurement strategy to keep their operations going smoothly.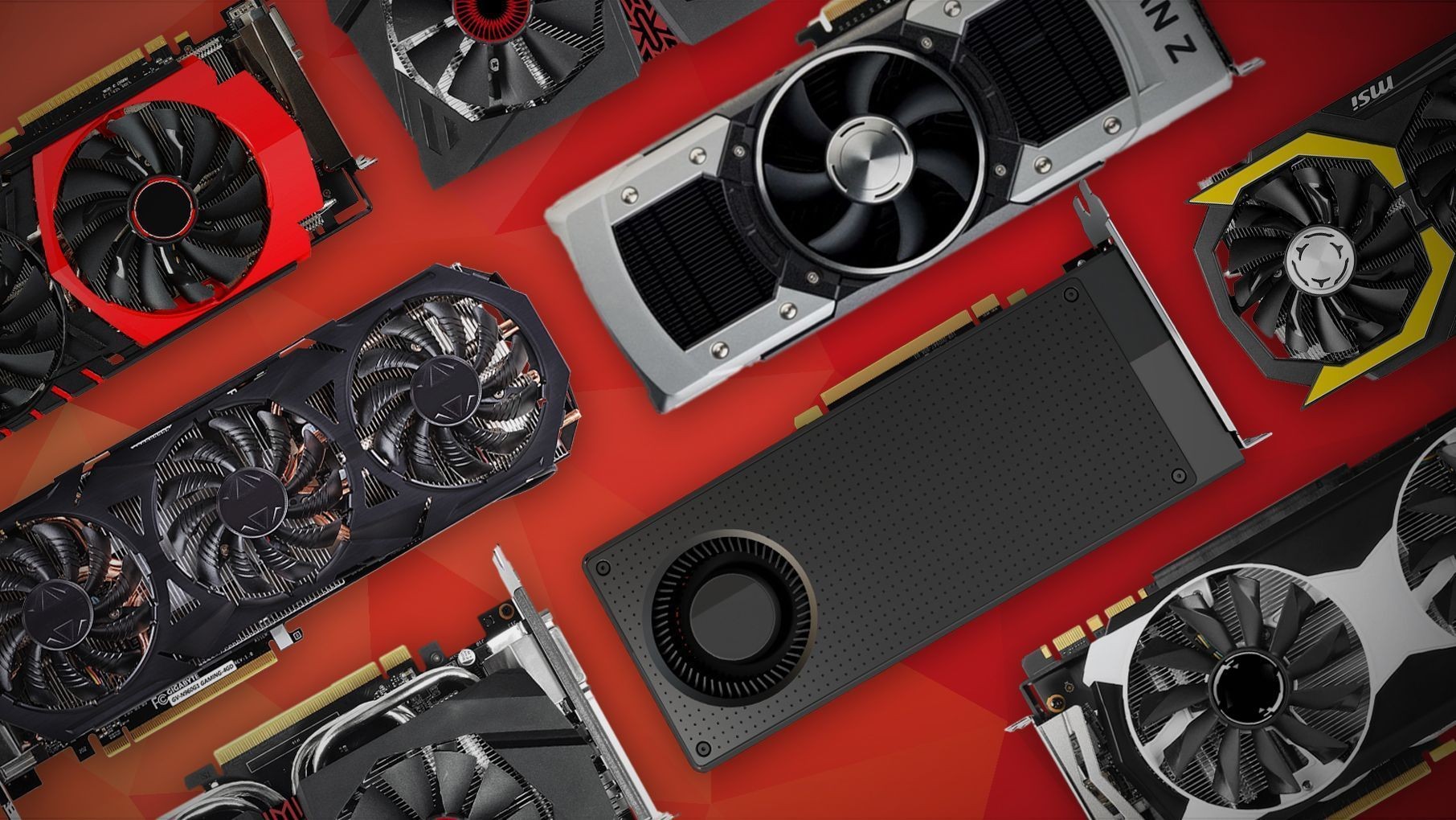 Leading GPU Wholesale Buying Websites
These are the B2B websites that are highly recommended for buying graphic cards in bulk quantities.
Tradewheel.com
These days, many businesses are using Tradewheel.com to buy premium quality graphic cards at wholesale rates. You can also go through the options and find an endless range of available items.
Their list consists of graphic card distributors from different countries. Exposure to the international market allows you to expand your reach and diversify your sourcing. Whether your order volumes are small, large, or frequent, the exporters on this portal have always got you covered.
You can browse through the products available on Tadewheel.com and send a request for a quotation to receive their customized offers. After that, they will send their customized offers accordingly. As Tradewheel.com gets both parties in direct contact, you can also negotiate the terms that benefit both parties. Other than sending your requirements to a specific seller, you can also post them to receive multiple offers in a short period.
Key Takeaways:
Tradewheel.com gives you exposure to the international market to minimize your dependency on a single supplier
Buyers can also post requests for quotations here to receive quotations from multiple distributors.
It gets both buyer and seller in direct contact to negotiate the prices, lead times, and other terms.
Merkandi
Merkandi is a wholesale trading site that eliminates all the borders and language barriers. It brings together different-sized companies on the same page. They deal in a wide range of products, including bulk GPUs. Their product category for wholesale graphics cards is not the largest one that you would find online, but what makes it unique is their MOQs. The minimum order quantity for most of their products is between 5 to 20 units, which is much lower than you would expect, especially when importing from another country.
Even though you can buy graphic cards in small quantities from Merkandi, their per-unit cost would also go much higher. In contrast, placing larger volume orders can result in better discounts.
By creating an account on Merkandi, you can access all the seller's contact information. After that, you can get in direct contact with sellers that may look promising to you. They also have a safe payment method for increased transaction security. Merkandi focuses on promoting international trade. Therefore, they also have a multi-lingual functionality to make communication easier. In short, it is a perfect site for any business looking to buy GPUs in small quantities.
Key Takeaways:
Does not have a massive product list, but it is perfect for small or new businesses looking to buy small quantities
Feature a safe payment method
Placing orders in large quantities would result in volume discounts

OnLogic
OnLogic deals in a variety of computer products. Their unique factor is the delivery days they offer. Their lead times for almost all their GPUs are quite short compared to other wholesale graphics card distributors. You will find compatible graphic cards for all low to high-end devices. Therefore, you can always rely on them to meet your specifications perfectly.
While browsing through all the graphic cards they have, you can also use their easy comparison feature to compare similar products. It would help you save time and make better decisions. OnLogic is a trusted name within this industry. They have worked with multiple companies and earned their trust by delivering what they promise.
Even if you are not sure what type of GPU would be most suited for you, you can get their support staff to get a free consultation. They would look into your specific needs and future potential and then provide a solution accordingly.
They also have a refund policy, but you need to claim it within the first 30 days after receiving the GPUs you ordered. Other than returning, they also offer repairs and exchange offers if needed. The prices OnLogic gives in their quotation do not include shipping charges. Their MOQs are 5 pieces for most GPU models, but they may vary based on your location and other factors, too.
Key Takeaways:
They carry a variety of GPU-compatible with all low to high-end computers
OnLogic offers free consultancy to offer products that meet your exact needs
They also have a refund, repair, and exchange policy
eBay
If you want to buy used graphic cards in bulk quantities, eBay should be one of the first marketplaces you should check out. It has been there for quite a few years and has built a strong network of buyers and sellers. You can go through the products they have, and you will find a variety of brands and models to buy from. eBay also shows customer reviews for every product. Therefore, you can also be sure that the graphics card wholesale supplier you connect with can meet your expectations.
As eBay is a marketplace where third-party sellers post their products, you can expect variable prices for similar products. They also offer different shipment options such as international, standard, and expedited ship. All of these shipments have different prices and depend on the urgency of your needs.
eBay has advanced filter options to view products with certain specifications. It can make your search faster and simpler. Most graphic card retailers use it to buy second GPUs at low rates. Many sellers here also deal with even single units if you are located near their location.
Key Takeaways:
Great marketplace to buy used graphic cards
You can view reviews from previous buyers
Prices and MOQs vary a lot from seller to seller on eBay
Supply Leader
Every marketplace has a differentiator to make them stand out in the competition. Supply Leader does it by giving out the lowest prices for top-notch goods. They make it possible by collaborating with GPU sellers from China region. You can search for the GPU you are looking for and get relevant options.
All GPU manufacturers on Supply Leader also list their product's prices on Amazon. It is to compare it and get an idea of how much you can save by placing your order here. Instead of placing your order here directly, you need to share your quantity and lead time requirements, and then the exporter will send you a personalized offer accordingly. Once you have received their quotation, you can also ask them for some negotiation for mutual benefits.
You can always expect the market's lowest prices here. Furthermore, their list consists of top sellers and well-known names you can rely on.
Key Takeaways:
Always expect the market's lowest prices
Features well-known sellers from the region
Allows buyer and supplier to negotiate their terms

IT Hyllsi
IT Hyllsi is a China-based company. It has worked within this market for the last 10 years and offers more than 1,000 computer-related products. They have a variety of wholesale graphic cards available for sale in bulk quantities. They source bulk GPUs directly from the factory to cut the middlemen's commission.
Another factor that makes IT Hyllsi a great wholesale graphic card supplier is its great availability of goods. They also give exceptional pre and after-sales services. They offer efficient logistics tracking and a warranty to enhance your procurement experience. Despite the model you are looking for, you can always contact IT Hyllsi, and you will not be disappointed with their services.
Key Takeaways:
IT Hyllsi directly sources from Factoy to ensure market-competitive prices.
They also give a warranty for all their GPUs
Sourcing directly from the factory also allows them to maintain a good inventory level for a variety of graphic cards.
Factors to Consider when buying Wholesale Graphic Cards
There is an endless number of things that you need to have in consideration to buy GPUs in bulk quantities, and the following are a few of them:
Check the seller's track record, especially its stock availability for premium graphic cards.
Decide for what intention you want graphic cards and source the model you need accordingly.
Ensure the graphic cards you buy are future-proof and have a good resale value.
Especially if you are a reseller, you must plan to maintain a good inventory level even during supply chain disruptions.
Conclusion
The wholesale graphic card market is never fixed and keeps changing. If you are a one-time GPU buyer, you can simply look for good attributes and prices to place the order. However, if you are running its store or importing it regularly, you must keep yourself updated with its trends to ensure you maintain inventory level. Other than that, the supply disruptions in between can also make it challenging to buy high-end bulk graphic cards at wholesale prices. You can also build connections with sellers from different countries to tackle challenges. Having multiple suppliers can also help you compare offers and minimize your reliability on a single one.