Onions are a staple ingredient in kitchens around the world, adding flavor and depth to a wide range of dishes. It's the world's 432nd most traded product having a global market value of US $42.1 billion, which is expected to expand at 5.4% CAGR over the next ten years.
Whether you're managing a restaurant, catering service, or a food product business and wondering where to buy onions in bulk, numerous online trading companies can help you.
In this blog, we'll explore some of the top onion wholesalers worldwide.
Top 10 O

nion Wholesalers Online

Tradewheel.com is one of the best global b2b platforms that provides a convenient option for buying wholesale onions in bulk. The website offers an extensive database of onion suppliers and wholesalers from multiple countries, such as South Africa, Egypt, Poland, Tanzania, Turkey, and Hungary. Here you can find a variety of onion types, including yellow, red, and white onions, in different sizes and quantities. This platform connects you directly with international suppliers, ensuring you're getting the best quality products possible. The highly cheap rates and low MOQs make this platform a top choice for business traders worldwide.

Wintercorn import & export global trading pty ltd is a leading onion wholesaler based in South Africa and has been operating since 2009. Having a total revenue of $5M and an export percentage of 55%, they hold a strong reputation in the international market. Operating on an international scale, Wintercorn Import & Export connects you to markets across continents. They provide a vast and diverse product range to cater to your needs. This company ensures that you receive goods of the highest standards. It holds a vast knowledge of the global production chain, which makes them highly reliable for developing long-term business relationships.

Aubac Ventures is a top-rated onion exporting company based in Poland with operations around the world. Their well-established supply chain ensures a steady flow of onions, whether you require them for your restaurant, grocery store, or food production facility. Operating since 2006, this company has an export percentage of 70%. They provide the best quality onions in the market that are selected and sourced from the most reputable farmers. They offer different varieties, quantities, and pricing options. Whether you need bulk quantities or specific sizing, they provide a flexible ordering system that allows you to tailor your orders according to your exact needs.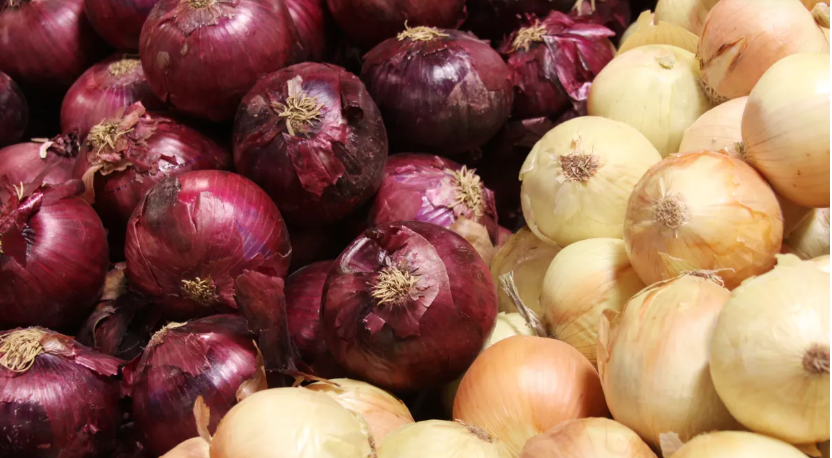 Lindile and sons supply pty ltd are renowned as a reputed and reliable supplier and exporter of agricultural products, including bulk onions. They are based in South Africa, operating globally, and have an export percentage of 80%. This company offers competitive prices without compromising on quality. They have featured the best quality products that are sourced from the finest outlets in the markets. They are well-reputed for their timely and consistent deliveries.
From chefs to food enthusiasts and businesses in the culinary industry, Hasinagroup company limited is the trusted name for premium onions. Based in Tanzania, this company has been operating since 2002 and has achieved an export percentage of 80% in a short period. This company has been assisting onion buyers around the world in sourcing top-quality produce without compromise. They have a robust supply chain that ensures that you have access to premium wholesale onions whenever you need them. This company can help you streamline your operations and easily fulfill all your domestic and international needs.
Kirtland KFT is a highly well-known trading company based in Hungary. This company was established in 2001 and holds massive expertise in supplying the best quality onions to importers worldwide. They provide products at affordable wholesale prices with the best logistics services. They source their products from farmers directly, ensuring the quality and freshness of their products, making them a trustworthy choice for sourcing onions and onion powder online. With customizable bulk orders and options for different varieties, this company provides convenience for residential and commercial customers.
Turkish Manufactory is one of the leading international trading companies operating since 1980 in the b2b industry. With an export percentage of 87%, this company has garnered users from around the world. Buyers can source bulk red onions that meet the highest taste, texture, and appearance standards from them without any hassle.
Agro Marketers, a South Africa-based trading company, provides an array of agricultural products in bulk quantities, including onions. With different onion varieties available, they cater to global business customers. They pride in providing onions that stand out in texture, taste, and aroma; they provide a rapid delivery process that ensures the you receive are as fresh as if they were picked from the field that very morning. Furthermore, they offer significant savings on bulk purchases.
Nyerges Agro Kft is a top company based in Hungary that offers a wide range of food products, including red onions, onion powder, and much more that you can source in bulk. They are known for their high-grade produce and competitive rates. This company operates with unwavering reliability, ensuring that your onion requirements are met promptly and efficiently every single time. They are committed to sustainable practices that benefit the environment and local communities. You can trust them for all your onion supply needs.
Factors To Consider When Buying Onions In Bulk Online:
Quality and Freshness:
Always prioritize the suppliers that guarantee the freshness and quality of their produce. Look for wholesalers with positive customer reviews and ratings to ensure you're getting onions that meet your expectations.
Quantity and Pricing:
Determine the quantity of onions you require and compare prices across different websites. Factor in shipping costs to get a clear picture of the overall cost.
Variety:
Different onion types (yellow, red, white) offer unique flavors and uses. Consider exporters that offer various onion options so you can choose the ones that best suit your culinary needs.
Shipping and Delivery:
Check the shipping options, delivery times, and shipping costs associated with your order. Some suppliers might offer free shipping or discounts on bulk orders.
SUMMING UP:
In conclusion, if you want to source onions conveniently and efficiently, you can take the help of the suppliers and distributors mentioned above. However, when choosing an online onion supplier, consider factors such as quality, variety, customization, shipping, and customer reviews.