Selling African clothing online opens massive doors of opportunity. Not only clothing is the number 1 import of Africa, but these clothes are also demanded across the world. Businesses can make excellent profits by manufacturing and selling quality African apparel online. Afrocentric clothing is made with silk, chiffon, and cotton. If you are manufacturing authentic African clothes and looking for buyers to sell online, then you have come to the right article.
Authentic African wear is all about representing the beautiful culture of Africa and celebrating the region's heritage dating back hundreds of years. These clothing items come in vibrant and catchy colors with equally exquisite designs.
Businesses can easily sell African clothes in bulk quantities within the international markets through a B2B platform. It is the best option for you to sell African clothing as your business would be dealing with purchasing managers of other companies instead of individuals. Sounds interesting?
Let's learn more.
Benefit From The Services Provided By E-Commerce Marketplaces
B2B E-commerce marketplace is a digital place where numerous manufacturers, suppliers, wholesales, and exporters come together to entertain the unique requirements of buyers across the globe. Do you know why this is regarded as the most favorable option for selling a commodity? It is because these global trading platforms house millions of buyers and sellers from various industries. More options for buyers to choose from while even a higher number of potential clients for sellers to secure profitable deals with.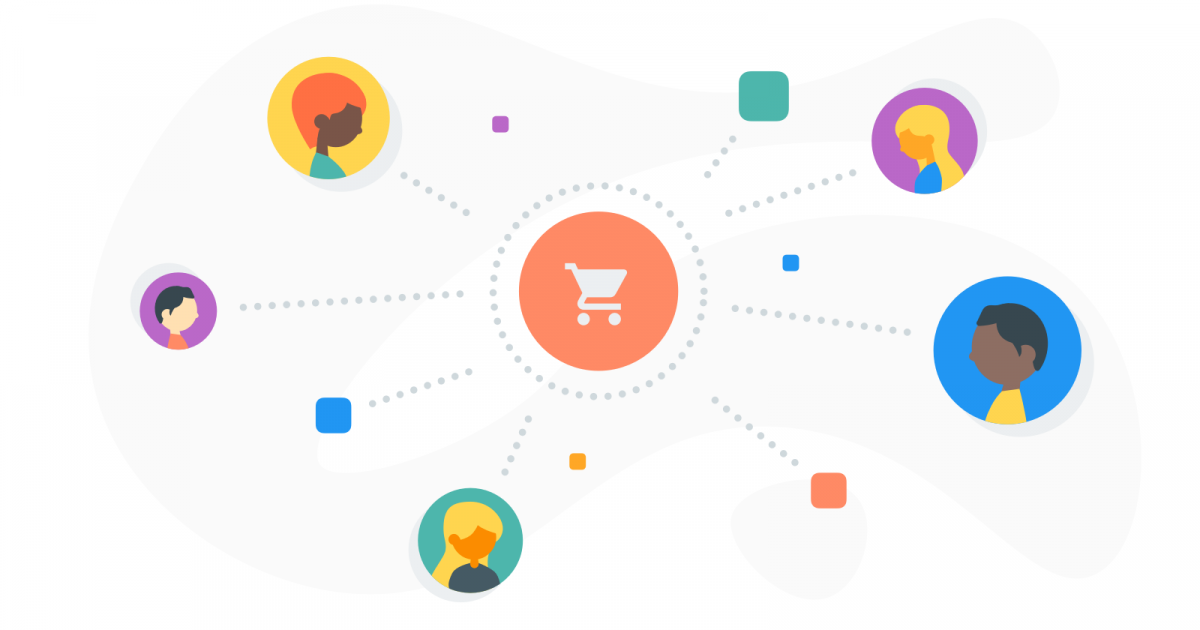 It is important to understand that B2B services are not restricted by borders, time zones, languages, etc. You can build a massively diverse clientele by working with a leading online marketplace. It is possible for you to come across buyers prepared to place sizeable orders for African clothes at the quoted rates. However, you have to make sure to fulfill your promises and claims to the buyers and the B2B platform.
B2B firms' reach widens to the entire world, even the remote areas. Hence, you can cater to the needs of African clothing buyers in every country without facing difficulties.

There are experts who remain on standby to provide assistance in case you require it. They can help you overcome a language barrier with a potential buyer, assisting in creating a notably diverse clientele.

Working with a B2B platform can remove uncertainties from the selling process, guaranteeing favorable short and long-term returns. A B2B portal is capable of giving your business the digital makeover it needs to gain a competitive advantage over others.

Selling through a B2B marketplace proves convenient and efficient as you can sell African clothing in bulk quantities over the web. There is no longer any need to set up a shop in another country or travel to meet foreign clients.

Buyers post buy-offers on TradeWheel's B2B website/app by adding their requirements, like order size, preferred area of the supplier, budget, etc. As an African clothing supplier, you can find and directly respond to the buy-offers concerning your business.
Today's era is largely driven by technology, which makes it necessary for businesses to keep a noteworthy digital presence. TradeWheel.com presents you with an opportunity to establish long-term connections with bulk African apparel online buyers, regardless of their location. It is an internationally acclaimed B2B platform whose services are praised by companies worldwide. You are definitely going to have promising outcomes, putting your African clothing venture on the map and ahead of others in the same industry/market.
Drop Shipping
There is nothing to worry about if you have not heard of 'drop shipping' before. It refers to a mode of business in which a supplier brings and completes orders on behalf of independent vendors. So, what's the catch? In drop shipping, the seller does not keep any inventory, reducing their costs to a great extent. In such cases, the seller only performs the job of a middleman who brings buyers for your products, i.e., African clothing. It is important to note that in drop shipping, the seller does all the promotional work required to attract buyers. As a result, your burden lessens while you get to sell within the international markets without putting in much effort.
You get the opportunity of entertaining a new clientele, while only having to pay a commission to the seller upon every sale they enable. The commission is decided by a mutual agreement with the seller. All you would have to do is maintain a steady supply of high-quality African clothing that satisfies buyers around the world. This way, you can easily continue to work with multiple drop shippers. It is undoubtedly an efficient way of doing business. You get to spend fewer resources while enjoying maximized short and long-term returns.
How Much Do You Know About African Clothing?
As mentioned earlier, authentic African attire represents the cultural value of the region. It has a symbolic essence dating back hundreds of years ago. The style of African clothing is notably unique. As a supplier, you must understand that African wear has changed over time to fit into the fashion trends of today's era. Regardless, it still has the originality of the previously preferred garments.
People wear such clothes to functions, family events, parties, etc. You can even use them as regular apparel worn on a daily basis. Let's shed some light on some of the most popular African clothing;
Kente
Originating from Ghana, Kente has a unique fabric produced of interwoven cloth strips. The cloth manufacturers use to make Kente is somewhat similar to cotton and silk. This incredible piece of Ghanian textile is pretty popular across the Western part of the world.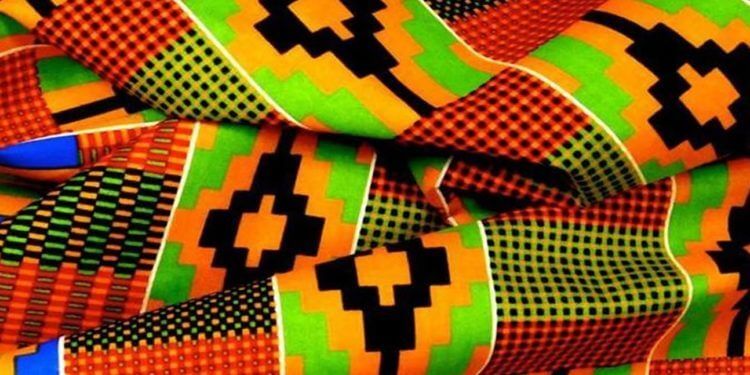 Dashikis
Dashiki is a rather colorful piece of African wear that can be paired with drawstring pants. People utilize dashikis on various occasions, formal and informal. Wearers of this African-style shirt indeed stand out in a crowd. It is a significantly comfortable clothing item, primarily meant for men.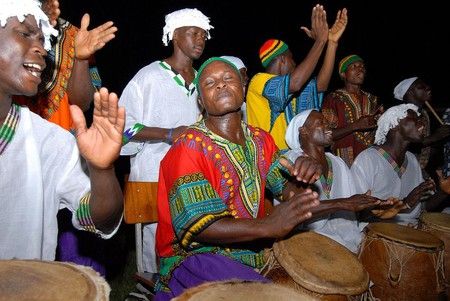 Boubou
This is another type of dashiki that wearers pair with a robe and matching trousers. These are available in a wide variety of colors and designs, allowing you to decide which ones to keep in your inventory efficiently.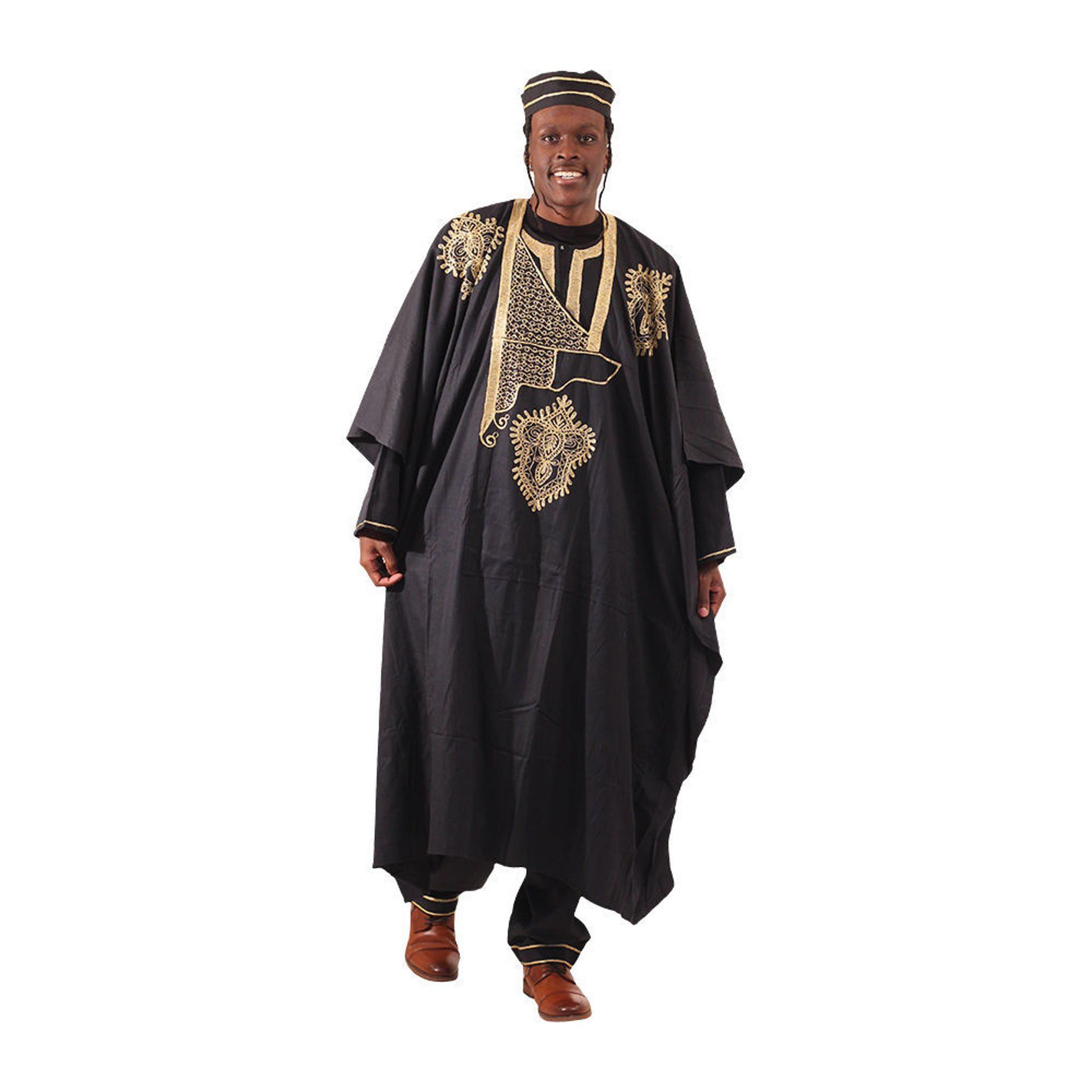 Yoruba
Here's a four-piece outfit that comes with a Buba, loose Agbada, printed pants, and a hat. A slight variation of this is a Bariga in which everything is the same as a Yoruba with the addition of a long-sleeved shirt. This is highly popular in Nigeria, so you may find a lot of buyers for it there.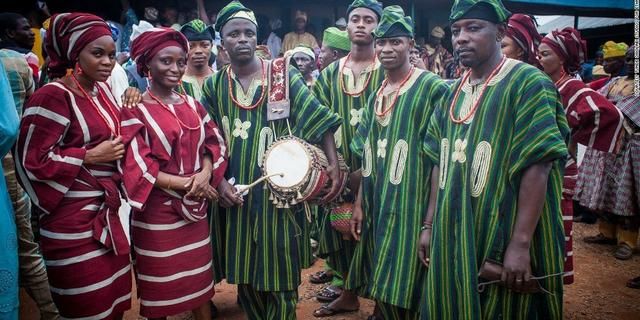 Modern African Clothing
Nowadays, people can wear modern African clothing anywhere. Even African outfit for work are quite famous among young Africans. Modern Afrocentric clothing is suitable for hangouts with friends, parties, family dinners, etc. Finding high-quality modern African clothes in different designs and styles is easy. African pencil skirts, jumpsuits, pantsuits, trousers, shirts, and more are available today. These clothes preserve the symbolic nature of African clothing while making adjustments according to the ongoing fashion trends. Modern African wear is stylish, comfortable, and trendy.
Being aware of everything about what a supplier is offering is essential to meet the complex demands of buyers. Since we are talking about selling your products across the globe, you can come across all sorts of buyers.
Do you know that there are several accessories specifically designed to match African clothing? These include head wraps, jewelry, scarves, hats, shoes, caps, and more. You can undoubtedly add these accessories to your product range to appeal to a larger audience of African clothing buyers. Men can pair loafers and suede shoes with their African wear, while women have the option of using high-heels.
A kufi is a West African hat that numerous people prefer to purchase. Similarly, a gele is a popular item. It is a head tie or headscarf. Ipele, also known as Iborun, is basically a shawl that people like to pair with modern African clothing. You have to be aware of the availability and demand of such items to operate as a globally acclaimed African clothing supplier willing to go the extra mile.
Let's Not Forget Our Buyers
Is it safe to say buyers who use Tradewheel.com are in for a treat? Imagine a pool of reliable and authentic suppliers of wholesale products just waiting for procurers to come to the B2B websites/apps to place sizeable orders. Every business person agrees that more choices for buyers prove notably beneficial. Purchasing managers can compare different vendors, match them with their requirements, and efficiently choose a suitable one to spend in a profitable way. This is why Tradewheel is preferred by buyers and suppliers.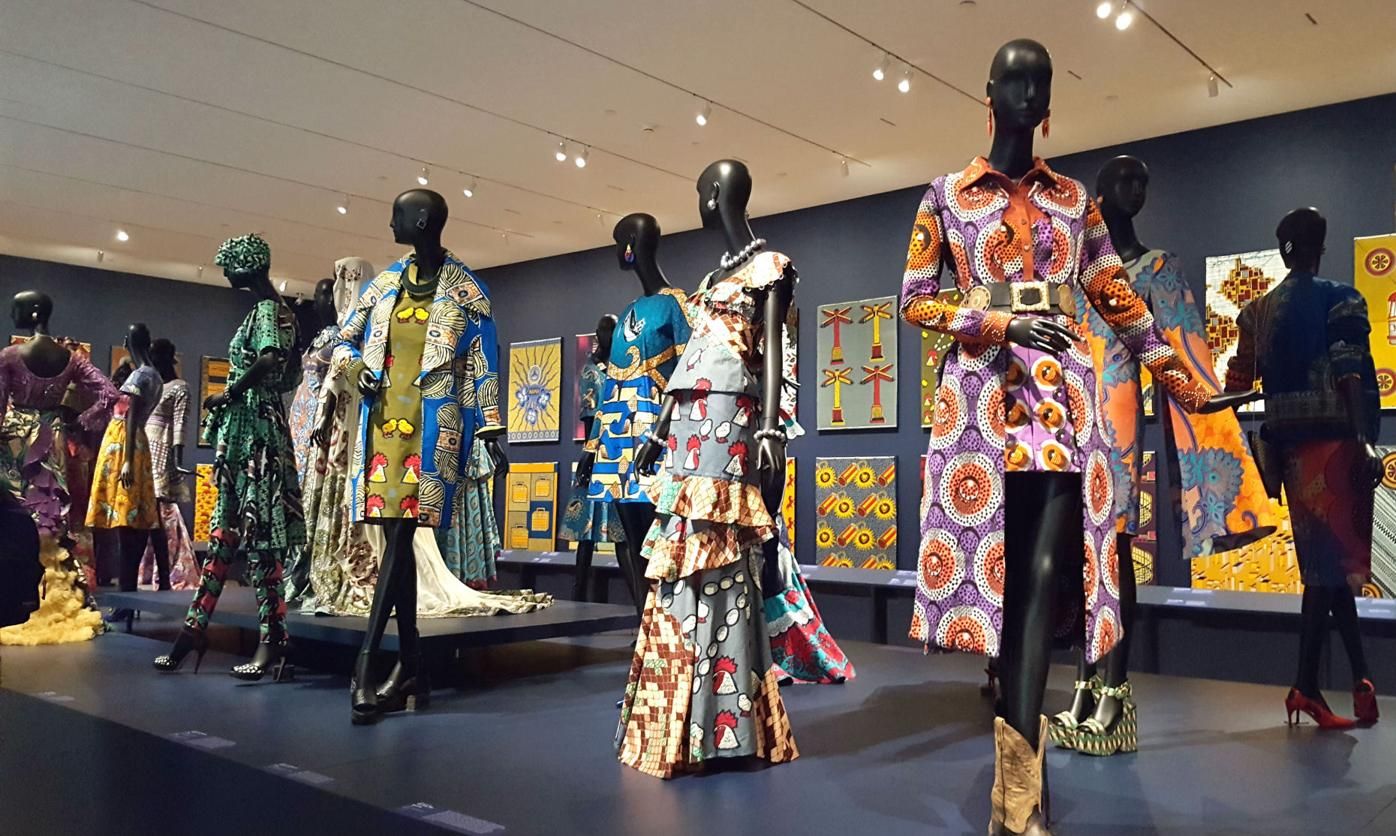 Keep in mind that B2B experts also cater to the needs of buyers in finding solutions and overcoming barriers. Do you want to find a supplier but lack time to go through the long lists? Don't worry and simply upload a buy-offer explaining all the details related to your requirements. As mentioned earlier, sellers will approach you by reading your buy-offers and confirming if their business can adhere. Consequently, a direct link under the supervision of B2B personnel of the selected firm can be established between you and the African clothing suppliers.
'What's stopping me from using the other sources on the internet to find suppliers?' This question might be in your brain right now. You are undoubtedly not obligated to work with a foreign trade B2B platform to procure wholesale products. There are many other options available on the web for purchasing goods in bulk quantities. However, their safety and security remain questionable while you are going to have no such issues with a global trading B2B platform.
B2B platforms are a haven for any buyer who is tired of falling into the trap of scammers. The internet has surely made it easier to finish the job, but it is still full of fraudsters who fail to deliver on their claims and run away with your hard-earned funds. On the other hand, B2B E-commerce marketplaces run multiple verification checks to ensure the credibility of each supplier. You are not exposed to uncertainties and enjoy increased returns without difficulties. Isn't the protection of your investments coupled with guaranteed profits the ultimate goal?
The Bottom Line
Are you ready to start approaching African clothing buyers worldwide with TradeWheel, a reliable B2B E-commerce marketplace? Needless to say, you get to experience a new way of conducting business and can easily sell African clothing online.
As you can confirm by now, buyers also benefit greatly by collaborating with foreign trade B2B platforms. And this is not the end; you can find excellent packaging companies to make your products even more attractive to customers. As a result, you will notice significant boosts in sales inquiries after partnering up with a prominent global trading B2B platform, TradeWheel.