There can be many reasons for selling optic cables. Whether you have professional-looking fiber optic cables or want to clear your inventory from old cables that you no longer need, there is a good market size of buyers for all of these. There are several ways to sell your fiber optic cables. Every marketplace has its pros/cons and is suitable for different businesses. We are sharing some of the most effective ways that anyone can use to sell fiber optic cables. Feel free to review them and proceed with the one that aligns with your end goal.
Overview of Fiber Optic Cable Market
With the increasing number of virtual meetings and payment transfers, the overall bulk fiber optic cable market is only getting bigger yearly. These cables provide a cost-effective solution to transfer data and several mechanical inspections. Optic fiber cables are much more effective than traditional copper cables. Not only that, but it also provides better security that corporates need. Therefore, most companies have either switched to wholesale optic cables or are planning for it.
Growth Drivers
The following three are the most prominent factors in the demand for fiber optic cables in the B2B market.
Rising Demand for High-Speed Internet: Today's customers are willing to pay higher prices for better-speed internet, and currently, there is no better solution for it than fiber optic cables.
Data Center Usage: The total number of data centers has increased significantly, and fiber optic cables have played an essential role in interconnecting and managing them efficiently.
Buyer Behavior
The total number of factors that affect the buying decision is almost endless. Following are a few of them to get an idea of how the fiber optic cable buyer thinks while making a decision:
Performance and Quality: Businesses do not buy fiber optic cables regularly. They buy it once to meet their requirements in the long run. Therefore, quality and performance are more important than prices.
Compatibility with Existing Infrastructure: Most fiber optic cable importers already have an established network infrastructure. Therefore, companies prefer to buy optic cables compatible with their existing equipment.
Technical Support and Service: Businesses not only want fiber optic cables as products, but they also look for additional services like training, technical support, and other after-sales services.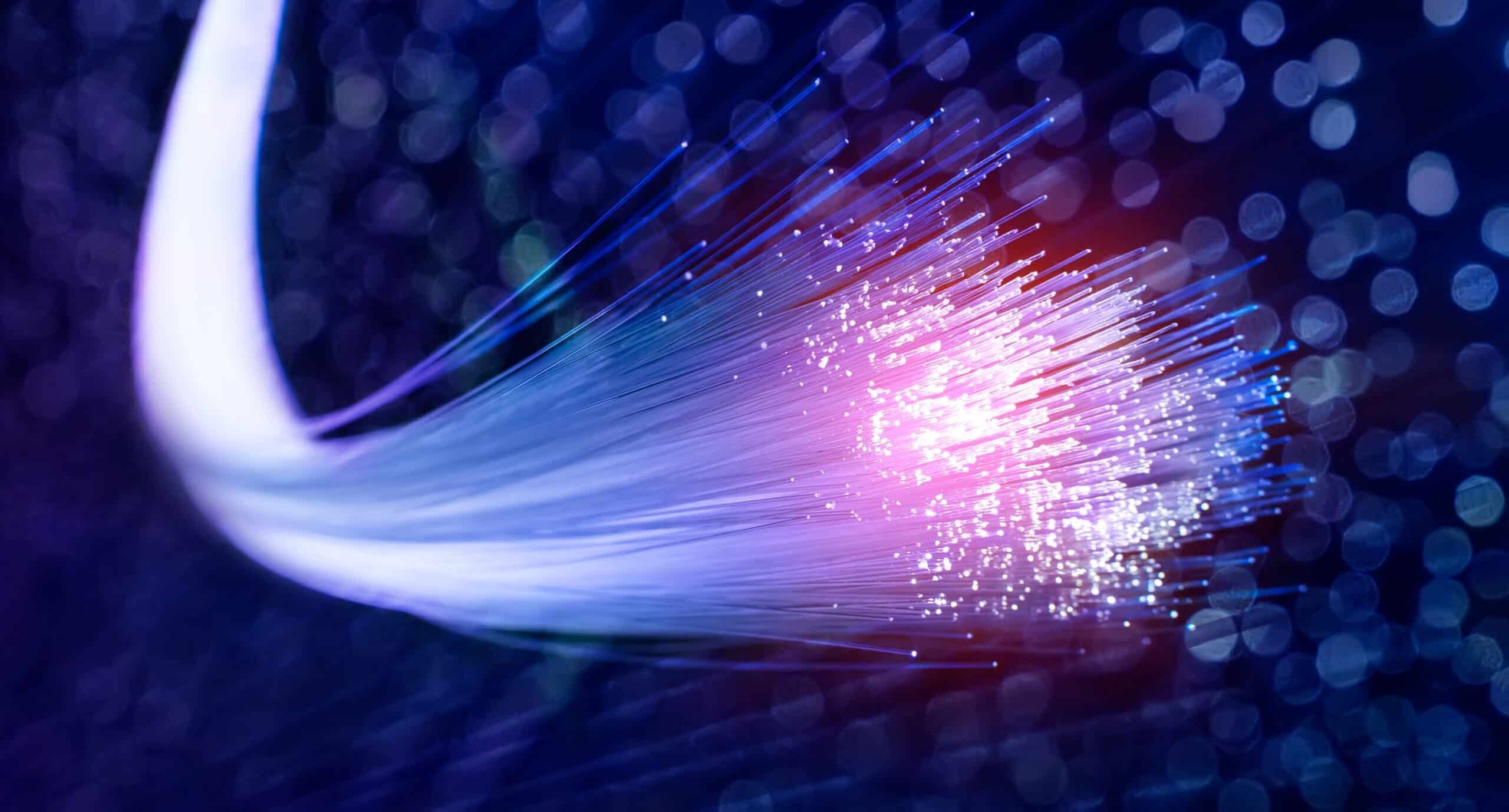 Online Platforms for Selling Fiber Optic Cable
Following are a few B2B marketplaces that can help you find wholesale fiber optic cable buyers and contact them directly.
Tradewheel.com
You may already have your fiber optic cable listed on Tradewheel.com. If not, it is a B2B marketplace all small to medium-sized businesses should know about. It has been around for quite some time and has a massive customer base worldwide. It is a well-trusted marketplace and is known for featuring genuine buying leads.
You can visit its buying lead pages and get almost endless buying leads. Purchase managers from different companies come here and post their sourcing needs. Simply look for relevant buyers and get in direct contact with them. Understanding their sourcing needs from their RFQ post and sending a customized offer is always better. It would make you stand out among all other sellers on this marketplace.
What makes Tradewheel.com stand out among all the sites because you can list your company here with fiber optic cable products only in a few minutes. Furthermore, it is not a much-saturated site for sellers either. If you optimize your product and company correctly, you can get some reach and leads on Tradewheel.com. The primary focus of Tradewheel.com as a marketplace is to make global trading fast and simple. If you ever need assistance, you can always contact their support, as it is available round the clock.

Amazon Wholesale
Whether starting a new business or expanding it with new fiber optic cable buyers, Amazon is a platform you must be available on. You may not get large orders, but the frequency of potential fiber optic cable buyers is massive here. Plus, if you can satisfy buyers with your quality, the retention rate on Amazon is also much higher than most marketplaces.
You may also find most of your competitors selling on Amazon. The market on Amazon is quite massive and diverse. Especially in the USA, when people make purchases in the physical market, they still check the prices on Amazon to ensure they are getting the market competitive rate. Plus, you can find a huge variety, from optic cables to bulk fasteners and everything else.
Most sellers find Amazon to be a tough and highly competitive market. Surely, such distributors are not wrong, but implementing the right strategy can still help you get good leads. After posting your products and setting up the store, try boosting your reach by investing in paid campaigns. You would need help from a professional and experienced virtual assistant. It increases your overall cost but is worth the investment, especially if you consider the scope of this industry and platform in upcoming years.

Wire and Plastic Machinery Corporation
If you have some fiber optic cables that you want to sell to clean up your inventory, not as a business, Wire and Plastic Machinery Corporation has the perfect solution for you. They are a one-stop destination for selling any wire and cable. You can also contact them, share the type of goods you have, and ask them for an offer. After buying, they either resell goods they buy from you at higher prices or use them in their different industrial applications.
Currently, they are located in the USA. However, they have different reconditioning centers and warehouses in European and Asian countries too. It does not matter how much or less goods you want to sell in quantity; they are always open to buying it if your supplies match their standards. Therefore, you can always count on them to sell fiber optic cables.
Wire and Plastic Machinery Corporation always looks to buy fiber optic cables. They test every piece of equipment before purchasing and offer comparatively lower prices than what you would expect from other direct buyers. It might be a good platform for people who want to sell their extra fiber optic cables, but it is not the best option for sellers who want to build a profitable business.

Linkedin
Linkedin has a lot more potential than just being a social media site. It makes business professionals from different industries come together on a single website. Most of the key decision-makers you want to connect with now are already available on Linkedin. For that reason, you should never underestimate its potential.
You can use Linkedin as a free method to find potential leads, contact them, and convert them into customers. What makes this platform even more impressive is that most importers here are high-paying clients, plus you do not need to give commission to the platform either.
Despite the type of wholesale fiber optic cables you are selling, Linkedin has groups for all of them. You can join them and expand your network. You can join relevant groups and share your products with details. You can also search for posts on Linkedin where importers are looking for fiber optic cables and contact them with your best offers. The growth potential on Linkedin is almost endless.
To use Linkedin at its full potential, you can get their Premium Membership. It gives you access to some data that can not only help you generate leads but also get a better understanding of the overall market trends going on.

Discount Fiber
Discount Fiber is a leading retailer of fiber optic cables and other telecommunication-related products. They have been in this industry for several years and have earned a strong reputation among companies around them. They also buy used fiber optic cables at fair prices to repair and resell them.
Whether you have new, old, or entirely obsolete fiber optic cables, they buy almost all of them. People who contact them are businesses with extra or nonfunctional fiber optic cables. Or companies brought them for a project, and it got canceled; whatever the reason might be, you can always count on them to help you sell all of them at quite reasonable rates.
You should at least get their offer once to know what prices you can have here. Especially if you have consistent supply capabilities or large quantities to offer, it can help you have better prices.
Other Marketing Strategies for Fiber Optic Cable Sales
Other than using online websites or marketplaces, there are a few more ways that you can use to find authentic wholesale optic fiber cable buyers. The following are two of them:
Email Marketing
Email Marketing can be an effective way to reach out to your potential customers. The biggest challenge is to implement it the right way. You need to invest some money to get genuine data, understand their requirements, and send offers via email that your buyers can not resist. It is recommended to have a separate email template for different market segments.
Trade Shows
Participating in Trade Shows allows you to meet your potential customers, build your network, and listen to their pain points directly. By demonstrating your product in Trade Shows the right way, you can surely get some good leads. It can also help you build credibility in the market, especially if you are a new fiber optic cable supplier.
Legal and Regulatory Requirements to sell fiber optic cables
You should know all the regulatory requirements to build a sustainable business selling fiber optic cables. The standard requirements may also vary if you plan to export them to other countries. Following are a few essential prerequisites that you should be aware of.
Product Compliance
International Electrotechnical Commission (IEC) and the Telecommunications Industry Association (TIA) have brief guidelines that you should follow to keep your fiber optic cables to make sure they are as per international standards and prevent potential legal issues too.
License and Permit:
The license and permit requirements vary from country to country; in some cases, even different states may also have unique departments to give licenses. We are taking the USA as an example here:
Arizona: Need a fiber optic cable license from the Arizona Department of Transportation
California: Need a General Business License from the California Department of Business Oversight
Florida: Need a general business license from the Florida Department of State
Label and Packaging
Following are a few standard requirements that almost all countries and states and countries ask for:
The label must be legible and easily visible
The label must contain the cable's type, specification, warranty (if any), any warning or caution required, and manufacturer's information.
Conclusion
In today's increasing demand for fiber optic cables and the internet community, finding fiber optic cable importers is easier than ever. Firstly, you should decide if you are selling it on time only or want to create a sustainable business with it. To create a long-term plan, you should consider having your presence on multiple platforms and use more than one means to generate leads. Each marketplace has a different set of buyers with different, unique behaviors. You can also use other methods, such as Email Marketing and Trade Shows, to build your reach to potential fiber optic cable importers and increase your reach to a much wider audience worldwide.